Effutu MP presents buses to drivers in Winneba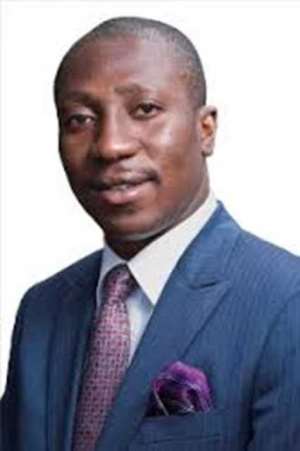 Winneba, Jan 18, GNA - Mr. Alex Afenyo-Markin, Member of Parliament (MP) for Effutu, has presented 20 brand new Hyundai commercial buses and 50 taxi cabs to drivers in Winneba, as part of efforts to reduce unemployment among the youth.
The MP who has been re-elected for a second term also presented 15 industrial machines to tailors and dressmakers, 20 sterilization and hair cut machines to barbers, 15 sewing machines to seamstress apprentices and 15 wall dryers to hair dressers in the Effutu Constituency.
The MP said the beneficiaries would pay for the cost of the machines and vehicles in instalment to enable them cope with the financial situation in the economy.
The MP encouraged the drivers to cultivate the habit of savings to assist them pay for the first consignment, which would also enable them purchase the second fleet of vehicles which would arrive in the country in June this year.
He also said the training programmes have been rolled out for the youth to acquire skills to assist them become self-employed.
He noted that acres of land have been acquired for the construction of a golf court in Winneba, adding that the sod cutting will be performed soon for the commencement of the project.
According to Mr Afenyo-Markin, a hotel would be constructed as part of the proposed golf project to help create jobs for the people in Winneba.
The MP for Effutu said Nana Addo Dankwa Akuf o-Addo's led government was private sector oriented, adding that private sector which was known to be the engine of growth would be number one priority to reduce poverty.
He said the government of NPP would create an enabling environment for the small scale enterprises and others to push economic growth of the country forward.
The MP stated that the one district one factory and one district one dam policies of Nana Addo's government would aim at empowering the private sector to play its role of creating jobs and wealth for Ghanaians.
GNA