Girls Girls For Nana Addo Jubilates Over Otiko's Nomination As Minister-Designate For Gender And Social Protection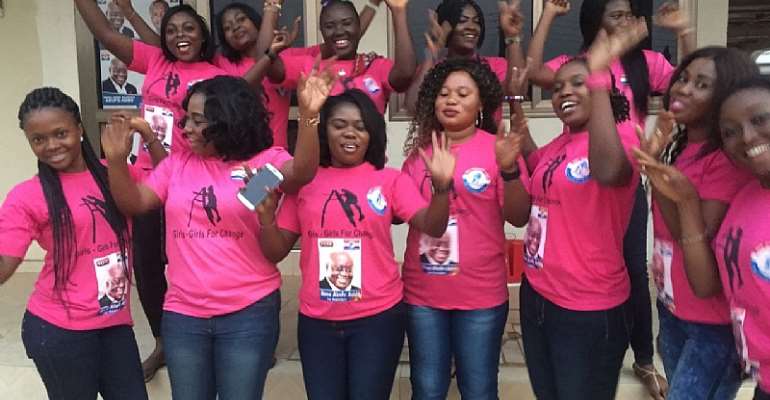 The Girls Girls For Nana Addo, a group of active ladies committed to the ruling New Patriotic Party has expressed gratitude the President, Nana Addo Dankwah Akufo Addo, for the nomination of Hon. Otiko Afisah Djaba, to the Women and Gender Ministry.
The group says it is delighted at the nomination of the party's National Women's Organizer, Hon. Otiko Djaba, for the position, describing her as the most perfect choice.
According to them, Hon. Otiko Djaba brings to the Ministry, great deal of experience having dealt with women and vulnerable groups in the country for several years now.
In a statement issued and signed by its Ashanti Regional Coordinator, Maame Yaa Dufie, the group, which actively campaigned for the party under the supervision of the National Women's Organizer, reiterated its commitment and support for the nominee upon her confirmation by Parliament.
The Girls Girls For Nana Addo therefore called on Ghanaians to rally behind the new NPP administration in order to achieve the objectives of transforming the country's economy and bringing prosperity to the people of the country.