Give Akufo-Addo time to settle- Sam George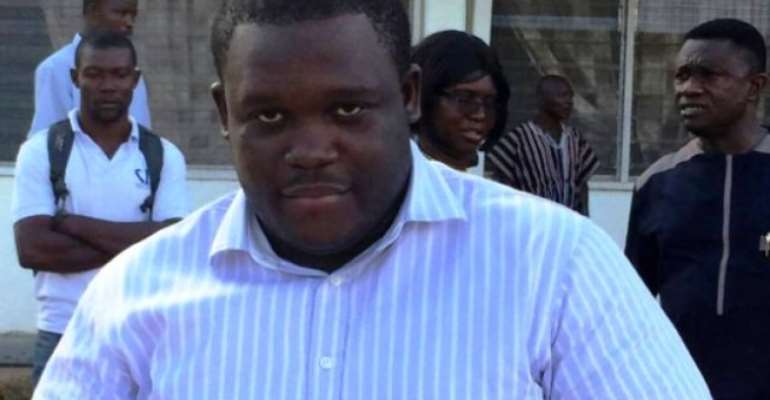 Member of Parliament for Ningo Prampram is asking Ghanaians to give the new president Nana Akufo-Addo some time to settle before criticising him.
Contrary to what many of his colleagues in the National Democratic Congress think, the new MP believes it is too early to hold Nana Akufo-Addo's leg to the fire barely a week in government.
Nana Akufo-Addo and his party won power after months of criticism of the John Mahama led administration. The president and his vice then as candidates, consistently referred to the ex-president and his appointees as incompetent.
While many Ghanaians are expecting the new administration to deliver, the NDC and its followers are ready to give the NPP a bitter pill of criticism to swallow.
"Mahama was hounded from day one. Many of my friends and colleagues think it is payback time. I am young politician and I must think about the future.
"I think we must give Nana Akufo-Addo some time to settle," he said on the maiden edition of Joy FM's Ghana Connect programme for 2017.
The programme was to assess whether the 36 minister designates announced by the president have the gravitas and experience to deliver on the mandate.
Members of the panel were hopeful the appointees will be able to deliver on the promises but Sam George was forthright.
According to him, there about 75 promises made by Nana Akufo-Addo, 30 of which had a 100 day deadline within which these promises will be fulfilled.
At the very least the young politician thinks critics must wait till the 100-day honey moon is over before criticizing.
It is unfair to want to start holding him accountable just after six days," he said, adding, "it is important to give our leaders time to settle before passing judgment."
He said it will be tantamount to "partisanship" if he were to start criticizing at this very early stages of the Nana Akufo-Addo presidency.
John Peter Amewu, Volta Regional Chairman of the NDC and Minister designate for Lands and Forestry said given the experience hands put together by Nana Akufo-Addo, he has no doubt the government will perform.
Story by Ghana|Myjoyonline.com|Nathan Gadugah