AU asks Gambian President Jammeh to step down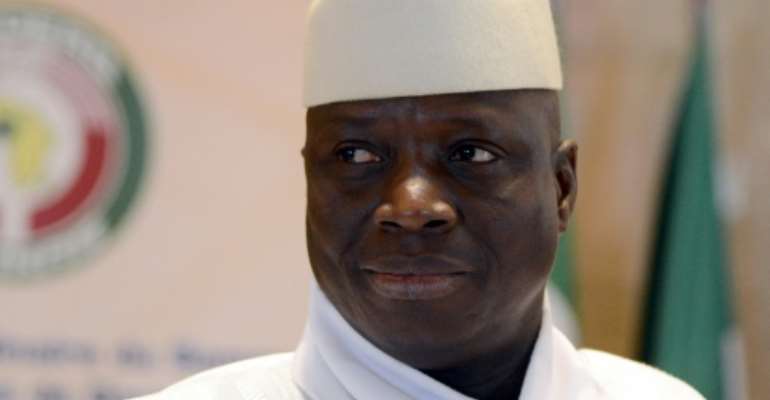 Nairobi (AFP) - The African Union (AU) Friday urged Gambia's President Yahya Jammeh to respect last month's election results and quit power peacefully, warning of "serious consequences" if his actions cause a crisis.
The AU's Peace and Security Council said "as of 19 January 2017, outgoing President Yahya Jammeh will cease to be recognised by the AU as legitimate President of the Republic of The Gambia".
Jammeh conceded defeat immediately after the December 1 poll but soon afterwards issued a statement saying investigations had revealed "unacceptable errors" by the electoral authorities and that he would no longer concede to opponent Adama Barrow.
The Addis Ababa-based AU's intervention comes as a West-African mediation team, led by Nigerian President Muhammadu Buhari, arrived in Banjul on Friday for crisis talks as fears grew of a refugee exodus caused by the political impasse.
The AU Council warned Jammeh "of serious consequences" if his actions sparked "political disorder, humanitarian and human rights disasters, including loss of innocent lives and destruction of properties."
It also called on Gambia's defence and security forces "to exercise utmost restraint... including the respect for the freedom of speech".
Jammeh, who took power in a 1994 coup, has made clear he will not quit until the Supreme Court decides on a legal case he has lodged aimed at having the result annulled and fresh elections called.
The Supreme Court is unlikely to sit and hear his legal challenge before May, ratcheting up tensions with Barrow, whose inauguration is due January 19.