One dead in Boko Haram blasts in Nigeria: state govt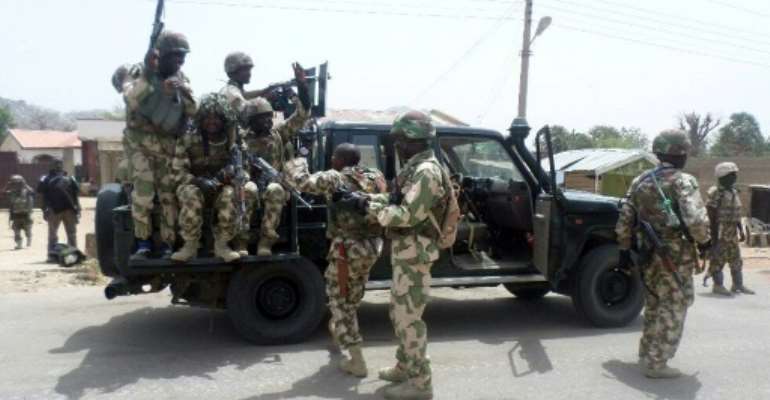 Kaduna (Nigeria) (AFP) - At least one person was killed and three others injured when three explosions ripped through a town in northeastern Nigeria, the state government said on Friday, blaming Boko Haram.
The blasts happened at about 9:00 am (0800 GMT) on the outskirts of Madagali, in the far north of Adamawa state, which has been repeatedly targeted by the Islamist militants.
Adamawa state information commissioner Ahmad Sajo said the first blast happened at a checkpoint manned by local hunters, the second at a military post and the third at a bus station.
"We have one dead and three injured. The injured were taken to (the nearby town of) Michika for treatment," he told AFP.
"It is obvious the bombs were planted and detonated remotely. Now, because of heightened security in the area, such insurgents find it difficult to send in suicide bombers.
"They just drop the bombs and detonate them from afar."
Sajo said the government "strongly" believed Boko Haram fighters who were ousted from camps in the nearby Sambisa Forest were behind the explosions.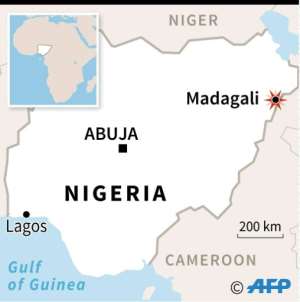 Madagali
The former national park lies just across the border in neighbouring Borno state, which has borne the brunt of the fighting in the conflict since 2009.
The Nigerian military said last month it had retaken control of the forest after a months-long counter-offensive.
Boko Haram fighters are also known to have been holed out near Madagali in the Mandara mountains, which separate northeast Nigeria and Cameroon.
Madagali is nearly 280 kilometres (175 miles) north of the state capital, Yola, by road and has long been a hotspot for Boko Haram attacks, despite being liberated from militant control.
On January 5, three teenage girls were shot dead at a checkpoint in the remote town on suspicion of planning a suicide attack.
On December 9, at least 45 people were killed in two suicide bombings at the busy markets in Madagali, a year after a similar strike killed 17.
Suicide attacks, particularly by young women and girls, have been a regular feature of the conflict since mid-2014, even when Boko Haram held swathes of territory in the northeast.
Checkpoints, bus stations, mosques, churches, schools and markets have been targeted repeatedly since the start of the insurgency in 2009 to inflict maximum civilian casualties.