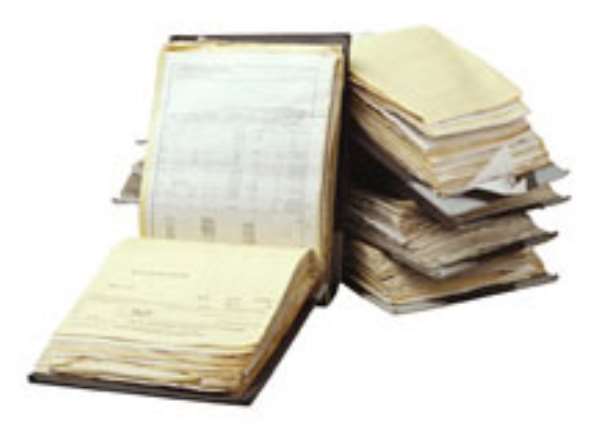 Accra, March 31, GNA - The Ministry of Finance and Economic Planning (MFEP) on Thursday attributed the delay in the payment of March salaries of some workers to the inability of some commercial banks to credit their clients' accounts before the Easter break. It therefore, expressed its regret the inconveniences caused by the delay in the payments of salaries to some workers in March. A statement issued and signed by Mr. Paul O. Agyiri, Chief Director of the Ministry said this unfortunate situation was being wrongly attributed to the Ministry and the Controller and Accountant General's Department (C&AGD) in certain quarters.
It said the C&AGD issues a circular at the beginning of every year to all Ministries, Departments and Agencies (MDA's) informing them of monthly pay dates for salaries and pensions.
The statement said with pensions, the general policy was that they were paid by the second week of the month (14th), salaries were however, paid by the third week (18th) because the two systems could not work concurrently on the IPPD System.
It said once the Bank of Ghana (BOG) received advice by the said dates, it credited the various commercial banks' Head Offices within 24 hours who in turn inform their branches to credit the accounts of their clients.
The statement said with regard to March this year, pension records were updated by the first week after the necessary processes (testing, pre-listing, validation) had been done.
It said the BOG was advised by the 14th of March to credit the various commercial banks with the various amounts and immediately after that, the processing of workers salaries for payment begun and by 18th March, the BOG had been advised to credit the various commercial banks' accounts.
The statement said the BOG received the salaries advice by the close of work on 18th March and subsequently advised the commercial banks by close of work on 21st March.
It said the period within which the various commercial banks credit their account holders was outside the control of the C&AGD and the BOG. The statement said some commercial banks whose systems were networked with their branches such as SG-SSB, Stanchart, Barclays and the Ghana Commercial Bank (GCB) and the others were able to credit some account holders by close of work on 24th March before the Easter break.
"It appears that some banks were unable to credit their clients before the Easter break, hence the unfortunate delay in payment", it added.
The Ministry gave the assurance that the C& GAD would continue to improve upon the systems to ensure safe and timely delivery of salaries and pensions.