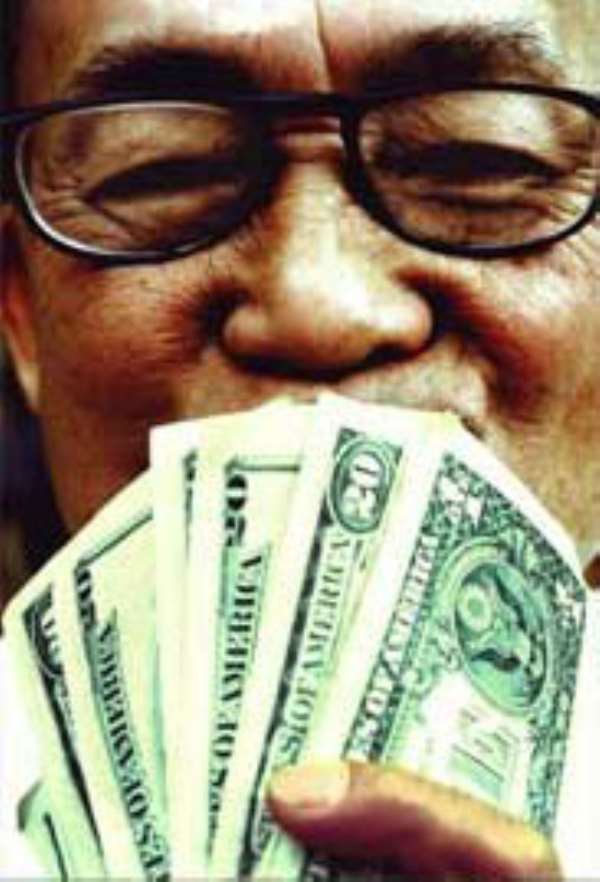 Poor migrants face gross exploitation when they send money home, as a new report and website show. Thursday March 31, 2005 -- Rip-offs by banks and money transfer firms are costing consumers up to 40% of the cash they send abroad, while transactions can take up to 10 days, according to a survey published today by the UK Department for International Development (DFID).
Sending Money Home - Remittances to Developing Countries from the UK is a significant new piece of work on an often-overlooked source of development funding for poor countries, the multibillion dollar flow from migrant workers and diaspora communities.
The DFID has set up a new website, sendmoneyhome.org, with details of the main remittance firms and information about fees, exchange rates, security and risks to help people transferring cash to relatives or friends in developing countries to find the best deals.
Despite scarce data on a phenomenon far more scrutinised in the Americas than Europe, the report estimates the annual remittances flow from the UK in 2001 to have been around £2.3bn, 0.24% of Britain's gross domestic product, equivalent to 78% of the UK's overseas aid budget.
The World Bank conservatively estimates the 2003 global remittances figure at $93bn (£49bn) a year, around twice the level of worldwide official development assistance, and second only to foreign direct investment in terms of financial flows to the developing world.
Some US sources suggest that many informal and unmonitored transfer systems - including those also used by terrorists and criminals - mean the real figure could be $120bn.
For millions of poor families, remittances constitute up to half their income, which they spend on better housing, diet and on consumer goods as well as investing in businesses, education and health care. Such funds are also a big source of foreign exchange for many developing countries.
The DFID study compared around 18 firms, such as money transfer services and banks, sending typically small remittance amounts, of £100 or £500, to Bangladesh, China, Ghana, India, Kenya and Nigeria, which are, along with the Caribbean countries, the main destinations for remittances from the UK.
The cost of sending £100 varied from £2.50 to £40, 2.5%-40% of the sum, while fees for transferring £500 ranged from £4 to £40, 0.8%-8%, thus penalising people only able to afford to send small amounts. Transfer times using different systems varied from 10 minutes to 10 days.
America is the largest source of remittances. Researchers involved in US efforts to cut transfer costs suggest charges average 12.5%, suggesting at least $12bn a year is extracted from mainly low-wage migrants sending already taxed income to their families overseas.
The World Bank's Global Development Finance Report 2004 says transfer system fees need not be so high, since bank-to-bank "Swift" transactions cost around eight pence. The DFID report urges companies to cut charges for small amounts, to expand outlets and to improve services.
Yet the DFID falls short of recommending other options, such as capping company transfer fees, setting reduction targets, proposing a timetable for companies to create cheaper joint systems and distribution networks or even tax breaks for remittances that support DFID's aid aims.