11 January 2017
|
Politics
Regional body on security issues lauds President's choice of security ministers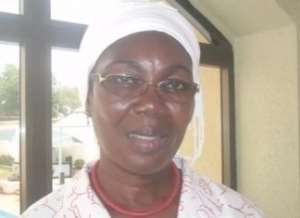 By Iddi Yire, GNA
Accra, Jan 11, GNA - The Foundation for Security and Development in Africa (FOSDA) has hailed President Nana Addo Dankwa Akufo-Addo's proposed Ministerial team responsible for the affairs of national security and defence, saying it is a reflection of his positive recognition of the sector.
Mr Albert Kan-Dapaah, a former Chairman of the Public Accounts Committee of Parliament, and a Former Minister of the Interior, is the Minister-Designate for National Security, while Mr Dominic Nitiwul, the Member of Parliament for Bimbilla, who has trained in Germany in Defence Issues, is to handle the Defence portfolio.
Mr Ambrose Dery, an experienced lawyer, a former Deputy Minister of Justice, and Upper west Regional Minister has been nominated for the Interior Ministry.
Ms Afi Yakubu, the Executive Director of FOSDA, said the calibre of persons nominated by the President indicated that he held in high esteem the peace and security of the nation.
"We believe in his integrity and sense of judgement, and the people he has nominated have what it takes to deliver on the job," Ms Yakubu stated in an interview with the Ghana News Agency on Wednesday, in Accra.
She congratulated President Akufo-Addo on his election to the highest office of the land, and urged the President to live by his words that he would embrace every Ghanaian as the "Father for All".
Ms Yakubu also urged the incoming security sector ministers to collaborate effectively with the relevant stakeholders to address the issue of small arms proliferation.
She said the just before the December 7 General Election, there were some reported incidents of the arrest of people with small arms in the country, which she advised must be looked into.
She urged the incoming ministers to tackle the situation which causes acts of vandalism that follow the declaration of election results, and also deal swiftly with the miscreants involved in the recent one, no matter their political party affiliations.
She explained that this would send a clear message to all Ghanaians that no one could break the laws of the land and go scot free.
Ms Yakubu called for the adequate resourcing of the security sector, especially, the Police, to enable them to deliver on their mandate.
FOSDA was established in 2001 by a group of diaspora's concerned about the conflicts in West Africa at the end of the 20th Century.
It is a non-for-profit organisation formed to examine the causes of these conflicts and strengthen the capacity of African institutions and Civil Society Organisations in the field of human security and development.
FOSDA is devoted to conducting research and providing training on issues that affect the development of the West African sub-region and provides a forum for the exchange of theoretical and practical knowledge and experiences for the enhancement of human security.
GNA