11 January 2017
|
Politics
2nd Ministerial list out: Akufo-Addo creates new ministries, re-aligns old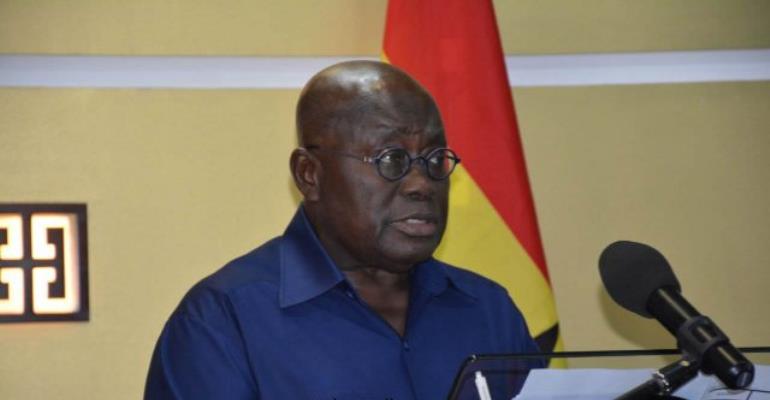 President Nana Addo Dankwa Akufo-Addo has released another list of ministers expected to serve in his government.
The list has 12 ministers-designate updating a 13-name list released Tuesday. At least 25 ministers have been named with a promise of a third batch expected by Friday.
A notable feature is the creation of two new ministries - The Ministry of Regional Re-organisation which would be headed by Okere MP, Dan Kwaku Botwe.
President Akufo-Addo has also created the Ministry of Railways Development to be headed by Joe Nana Ghartey, a former Second Deputy Speaker and a former Attorney-General under erstwhile President John Kufuor.
The other new portofolio is the Ministry of Monitoring and Evaluation which would be headed by Dr. Akoto Osei.
The President has also decoupled the Ministry of Water Resources, Works and Housing re-aligning it into a new ministry called Ministry of Sanitation and Water Resources.
The re-aligned ministry would be headed by Joseph Kofi Adda, MP for Navrongo Central. He was a former minister under the previous New Patriotic Party (NPP) government.
Below is the list of second batch of Ministers-designate:
(a) Minister for Monitoring and Evaluation - Dr Anthony Osei Akoto
(b) Minister for Regional Re-organisation - Hon. Dan Kwaku Botwe
(c) Minister for Environment, Science, Technology and Innovation: Prof Kwabena Frimpong Boateng
(d) Minister for Lands and Natural Resources - John Peter Amewu
(e) Minister for Gender, Children and Social Protection - Otiko Afisa Djaba
(f) Minister for Employment and Labour Relations: Hon Ignatius Baffuor Awuah
(g) Minister for Transport - Kwaku Ofori Asiamah
(h) Minister for Railways Development - Hon. Joe Nana Ghartey
(i) Minister for Roads and Highways – Kwesi Amoako Arthur
(j) Minister for Communication - Hon. Ursula Owusu
(k) Minister for Sanitation and Water Resources – Joseph Kofi Ada
(l) Minister for Works and Housing - Hon Samuel Atta Kyea
More soon…
Story by Ghana | Myjoyonline.com