11 January 2017
|
Headlines
I'll deal with judgment debt cases – Attorney General nominee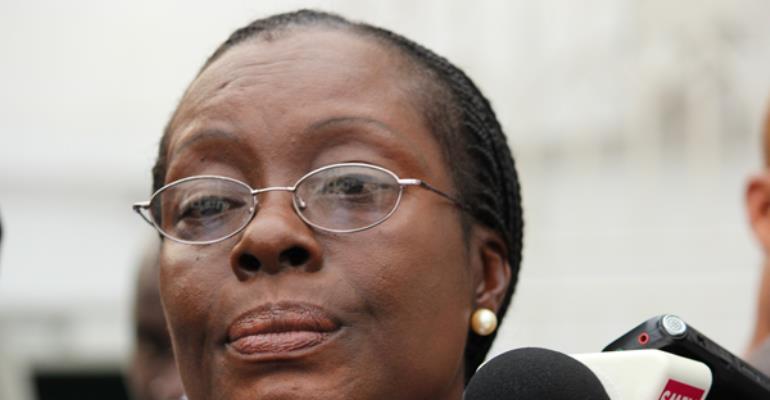 The Attorney General and Minister of Justice nominee, Gloria Akuffo, has vowed to pursue all judgment debt cases in the country, including the controversial GHc51 million paid to businessman, Alfred Agbesi Woyome.
Mr. Woyome, who has been asked by the court to refund the money unlawfully paid him, is yet to repay in full.
Gloria Akufo was among 13 minister nominees named by the President, Nana Addo Dankwa Akufo-Addo at the Flagstaff House on Tuesday.
Speaking to Citi News after her nomination, Gloria Akuffo promised to deal expeditiously with judgment debt cases when she is finally approved by Parliament.
"Government owns debt all over the country…Where we know that there is debt which we cannot contest…we will immediately try to engage and find the money even if we have to reach terms.  Sometimes these are left on the books, they are contested in court, sometimes they are not contested, judgment is entered [and] interest is running. I would want to have the complete list."
"Sometimes we are flying the big cases such as Woyome, but it may turn out, I don't know for certain, that there may be others that are also on the book, I would want to have the list of those, see which ones are contestable and which ones are not to the view of immediately resolving those ones that we cannot contest, and make recommendations for payments, and for those that we have a defense that we need to contest successfully to do so. But it's important that we get to know the full list of what is on the books by way of judgment debt," she added.
About Gloria Akuffo
Gloria Afua Akuffo is 62 years old. She attended the University of Ghana and obtained a joint degree in Law and Political Science in 1979. She qualified as a lawyer from the Ghana School of Law in 1982 and she has been on the roll of lawyers of the Ghana Bar for 34 years.
She started her private practice from Ameyi Chambers, a firm of lawyers, in Accra and was a founding partner of Owusu-Yeboa, Akuffo & Associates. Presently she practices from Blay & Associates. She is an Arbitrator at the Ghana Arbitration Centre and is also on the list of arbitrators of the National Labour Commission.
From 2001 to 2004, she served as the first female Deputy Attorney-General of Ghana, the first 2 years of which were under the Attorney General of the time, Nana Akufo-Addo.
She was appointed the first female Deputy Greater-Accra Regional Minister in 2005. In 2006, she set up a Ministry of Aviation, having been appointed the first Minister for the sector.
She is a Private Legal Practitioner and an Arbitrator.
She has two children.
–
By: Godwin A. Allotey/citifmonline.com/Ghana
Follow @AlloteyGodwin