11 January 2017
|
Press Release
ExLA Group Congratulates H.E. Nana Addo Dankwa Akufo-Addo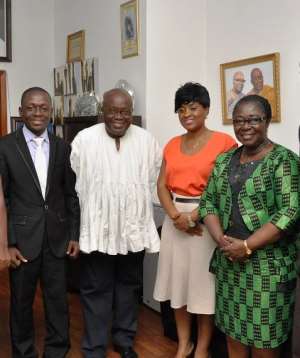 ExLA Group wishes to send its congratulatory message to the newly sworn in President of the Republic of Ghana, H.E. Nana Addo Dankwa Akufo-Addo. H.E. Nana Addo Dankwa Akufo-Addo who emerged winner in a keenly contested election held on December 7, 2016 which involved the immediate past President, H.E. John Dramani Mahama.
Prior to that, the President had been a known figure in the history of the nation's human rights movements and political reforms within and without government. Most prominent among them is the repealing of the criminal libel law which saw our democracy take on a more meaningful shape. As Attorney-General & Minister of Justice and later Minister of Foreign Affairs & Regional Integration in the erstwhile President John Agyekum Kufuor administration, H.E. Nana Akufo Addo is applauded for serving with dignity deflating suspicions and any further allegations of corruption and negligence.
As a leadership organisation in Ghana and with particular focus on the development of women and youth in Africa, ExLA Group acknowledges the patience, love for peace and respect for rule of law as exhibited by the new President of the republic of Ghana. It is within this contest that the organisation awarded H.E. Nana Addo Dankwa Akufo Addo the ExLA Gold Award for Peace and Consensus Building on 10th December, 2014 at the La Palm Royal Beach Hotel in Accra, Ghana. We therefore trust the leadership of H.E. Nana Addo Dankwa Akufo-Addo to continue to uphold the principle of our democracy and accord the youth and women an appreciable level of attention especially in areas of employment and equal opportunities in his government.
We also look forward to working with the new administration with keen focus on leadership, corporate and entrepreneurial skills development training, funding for start-ups, empowerment of women and girls, youth focused research and continental awarding schemes for distinguished achievements.
We agree with the saying that everything rises and falls on leadership. We therefore wish H.E. Nana Addo Dankwa Akufo-Addo a successful term in office as he has fully taken on the administration of our beloved nation.
Long live Ghana!
Signed
Daniel Osei Tuffuor
Executive Director of ExLA Group.
Prof. Akosua Adomako Ampofo
Group Board Chair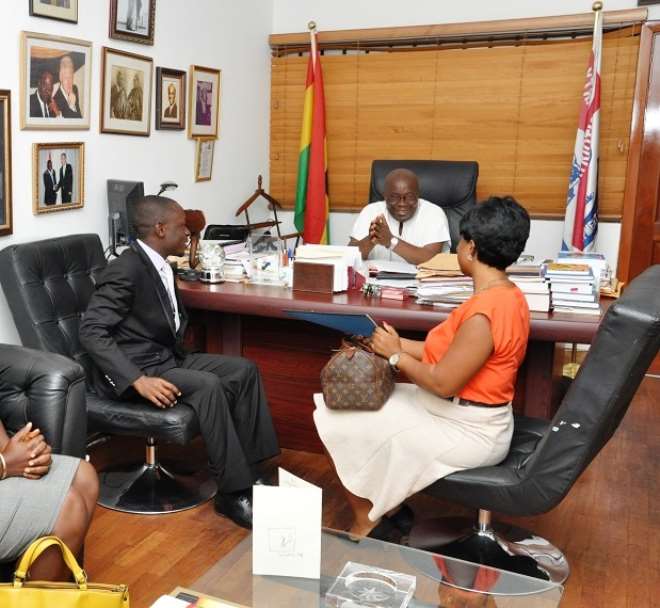 H. E. Nana Addo's Office 1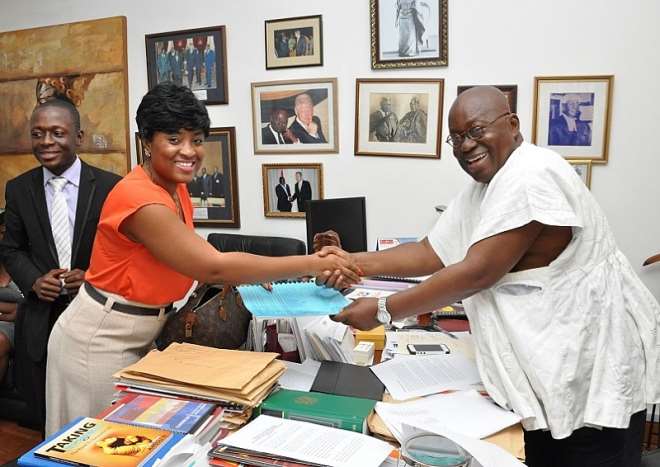 H. E. Nana Addo's Office 3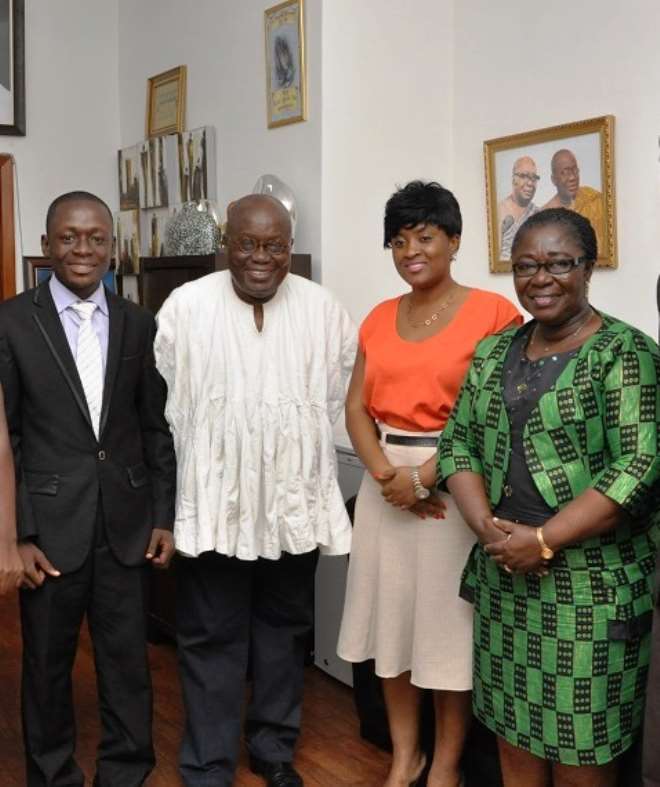 H.e. Nana Addo's Office