11 January 2017
|
Headlines
'Missing' Journalist Sacked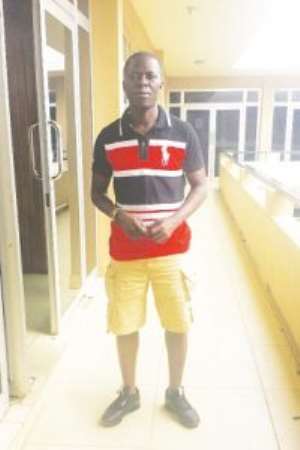 The Kumasi-based broadcast journalist working for ASHH FM, who went into hiding after the December polls, has been sacked by his employer. He had gone into self-imposed hibernation, which created uneasy calm across the media landscape in the Ashanti Region and beyond.
The Human Resource Manager of Ashh FM, Umar Kamil, who confirmed the dismissal of the journalist, explained that the reasons given by the under-fire broadcaster necessitated his dismissal from the radio station.
Yesterday, the Chief Executive Officer (CEO) of Ashh FM, Kennedy Agyapong, concurred the decision to sack Daasebre for behaving irresponsibly.
On December 7, 2016, Daasebre Agyei Dwamena, 54, a broadcaster of Ashh FM, mysteriously disappeared into thin air after casting his ballot during the December 7, 2016 general elections.
Ken Agyapong bemoaned that the disappearance of his employee opened the floodgates for people to say many things about him, which are not true. He indicated that people went to the extent of saying he (Agyapong) had used Daasebre for juju rituals, which enabled the New Patriotic Party to come to power.
Meanwhile, some livid people in the Ashanti regional capital, Kumasi, are calling for the arrest of Daasebre Agyei Dwamena for creating unnecessary tension and panic. Mr. Kwabena Botchway, who spoke to The Chronicle, said what the broadcaster did was not sensible, and his outfit must sack him for creating fear and panic.
Worried Botchway was of the view that if such aberrations are not nipped in the bud, others will emulate this bad behaviour, and it can result in the deaths of people, since it will keep them mulling. This could raise their blood pressure, thereby complicating their healthcare.
Madam Rebecca Ocansey also added her voice and called for the Ashanti Regional Police Command to question Daasebre, since what he did is quite bad, and kept people on tenterhooks. Patritus Ayirendine demanded police interrogation, since the conduct of the broadcaster is questionable, an appeal, he said, should not be swept under the carpet.
Their grievances come in the wake of a journalist who went into hiding, keeping the people of the Ashanti Region, and the New Patriotic Party (NPP), on tenterhooks, has finally appeared into public.
His disappearance left people reading a lot of meanings into what was possibly going on in Kumasi, following the death of a Kumasi-based journalist, Confidence K. Baah, ,who died amid colossal rumours.
Announcing his comeback on Kumasi-based Ashs FM, Daasebre Agyei Dwamena, who is a father of seven, told the host that after casting his ballot, he parted ways with his family, telling them that he was embarking on an assignment, which they know as being usual of him as a broadcaster.
According to him, in as much as he defends the NPP on radio, he also prayed for the party, adding that it became necessary that some people devote their life and soul, by embarking on a terrific prayer mission.
He defended his actions that per the rate at which tension and evil spirits could derail the chances of the NPP, there was the need for intercessory prayers, hence his decision to devote body and soul.
He added: "It came to fore that I have to go somewhere and pray all alone." Responding to a question, he noted: "No one beat me .I was not arrested, neither was I intimidated; I am in good health."
From Richard Owusu-Akyaw, Kumasi
Contracts awarded to the sister-in-law has raised questions of conflict of interest.
Advertized