10 January 2017
|
Kenya
Kenya to put 109 athletes under doping scrutiny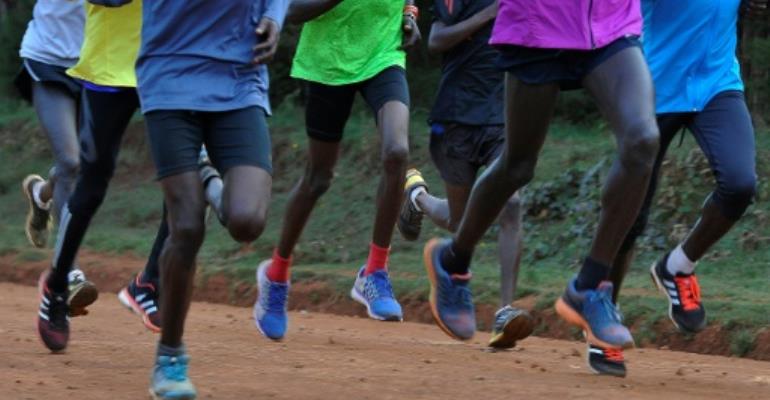 Nairobi (AFP) - Kenya is to put 109 elite athletes under the watch of a team of selected doctors in a bid to stop doping, a practice that has tarnished the image of its famed sportsmen and women.
Athletics Kenya chief Jackson Tuwei said that in conjunction with the International Association of Athletics Federations (IAAF), five trusted doctors had been selected to work with the country's top athletes.
This is an effort to limit bad medical practices by some Kenyan doctors who have been accused of supplying athletes with performance-enhancing drugs.
Kenya was placed on the IAAF doping watchlist in 2016 after being ruled non-compliant by the World Anti-Doping Agency (WADA) following a string of drug scandals.
"It is in this regard that we have worked on (this) action plan with the IAAF ... in order to confine the actual doping epidemic in the country," Tuwei said at a news conference where an initial list of 109 athletes who will enter the programme was released.
He said it would be mandatory for elite athletes to go through the newly formed "Kenyan Doctors Network" if they wanted to participate in international competitions.
Tuwei said the rules would be implemented from January 17 and monitored by the newly formed Anti-Doping Association of Kenya (ADAK), in a bid to get Kenya off the IAAF watchlist.
"As a top athletics federation and country, we cannot continue to be doubted by the world," added Tuwei.
Tuwei said Kenya strongly supported the creation of the IAAF Athletics Integrity Unit which is set to be launched in April 2017.
The unit, which will manage anti-doping and other integrity-related programmes in elite athletics, was announced as part of a set of reforms passed at the IAAF's 207th Council Meeting in Monaco in December.