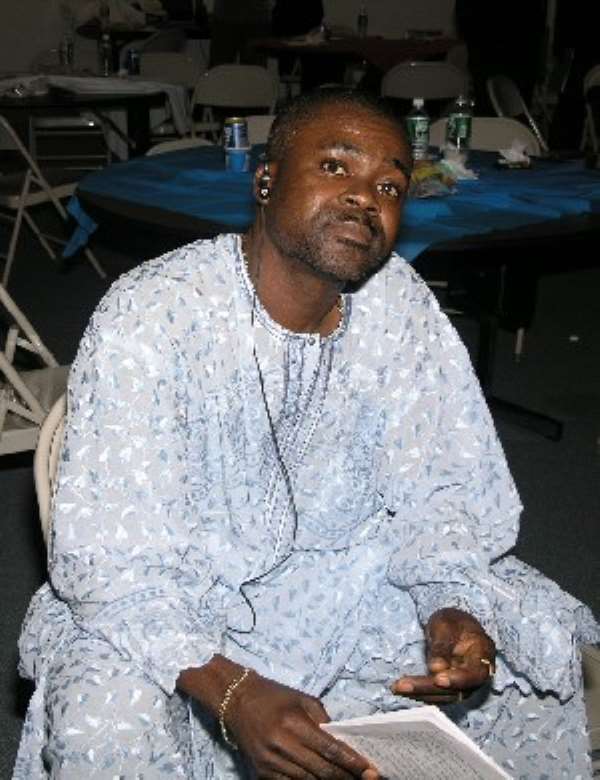 Recently GhanaHomePage reported the tragedy which occurred in New Jersey regarding Papa Kwasi Owusu aka Big Man Promotions, who was stabbed to death by his live-in girlfriend who is reportedly pregnant. It is alleged that Papa was killed while asleep. In order to avoid any law suits pending investigation, we have decided to let justice prevail by the officials of law enforcement. Publishing any further allegations by both parties can be used against Papa or the victim and that can also drag Ghana Homepage to court. What we would be publishing is informing the Ghanaian populace regarding paying Papa his last respect and the funeral rites to follow.
The first time I met Papa was when he was part of the promoters of what has become the historical Kojo Antwi Concert in New Jersey, 2003. He later told me he was studying for Journalism and he wanted to be a Politician during the NPP congress in August 2004. Somehow his ambition was on the different turn. People change and situations also change. That is not an excuse for not reaching our true potentials.
The tragedy is a sad situation and we encourage our Ghanaian brothers and sisters to be patient when it comes to domestic situations which can result in one dead or the other in a hospital for a severe injury. We have left the rest on our family in Ghana in search of greener pastures in America or other parts of the world. It is our hope that this would be the last time I would be reporting of a Ghanaian stabbed to death by his spouse. Ghanaians abroad are not used to situations like this; we are civilized and hardworking. It is definitely a horrible situation to be in.
We want our family members to see the results of our travels overseas and how they too can reap the benefits. For them to see some of us in a body bag or casket through a tragedy is very sad indeed.
Papa had a long way to go and a great future but whatever he did on earth whether good or bad, we ask the almighty to take control of his situation and commit his soul to him.
If Papa committed any wrongful deeds to anyone during his life on earth, we ask for forgiveness and God's blessings upon his life. No one is perfect on this earth except our creator. When tragedy occurs, we bury the hatchet and pay our last respect to the dead.
The viewing of his body and Church Service is on Friday; April 1st, 2005 and time is 5pm-8pm at Perry Funeral Home; 34 Mercer Street, Corner of Lincoln Street, Newark, New Jersey.
The traditional funeral rites would follow at Essex County College Gymnasium, On West Market Street, Newark, NJ, from 9pm-4am.
Peace be still and All are invited.