60-Year-Old Burnt To Death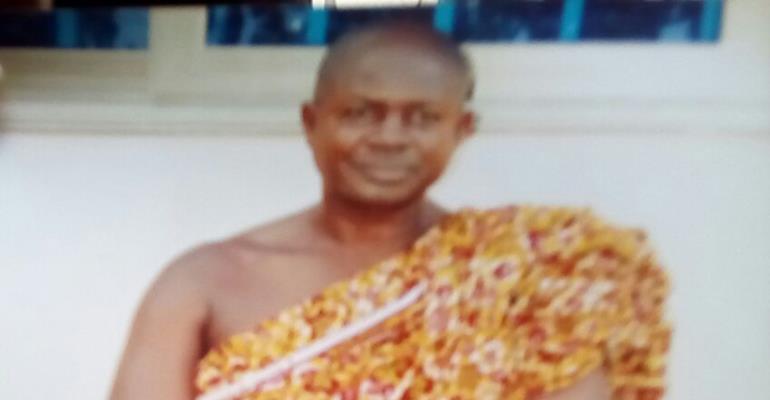 A 60-YEAR-old man was burnt to death Wednesday evening at Jacobu in the Amansie Central District of the Ashanti Region when an alleged gas explosion swept through his house.
Abraham Akwasi Addai Amankwa, a farmer, whose wife reportedly deserted him prior to the celebration of Christmas, was said to be preparing supper with his friend, Victor Anane, when the tragedy occurred.
His charred body has been deposited at a hospital at Jacobu awaiting autopsy, Chief Inspector Stephen Oduro, Jacobu police station officer,  confirmed the incident to DAILY GUIDE.
Neighbours and family members of the man said the sexagenarian's kitchen was full of gas emissions as a result of leakage from a (gas) cylinder he was using to cook.
"We heard a hissing sound and when I came out of my room I found Mr Amankwa attending to his gas cylinder, which I believe, was leaking profusely. As he tried to stop the leakage, the cylinder caught fire and the catastrophe occurred," Nana Konadu Yiadom I, queen mother of Jacobu, stated.
According to her, the incident happened at about 6:15 pm, and narrated that neighbours watched in despair as the fire consumed Mr. Amankwa in his flat, after all attempts to save the victim proved unsuccessful.
"I returned from farm around 5 pm to see my friend preparing fufu for supper. He called for my help, which I did. He decided to go and check the soup on the cooker where he discovered the leakage and attempted to close the valve.
The fire was doused by officers from the Jacobu police station before personnel of the Ghana National Fire Service arrived at the scene.
Apart from the victim, no one was hurt in the tragic incident that has left the town in a state of mourning.
From Ernest Kofi Adu, Kumasi