5 January 2017
|
Headlines
VIDEO: Rawlings 'Disgraces' Oko Vanderpuje in Parliament House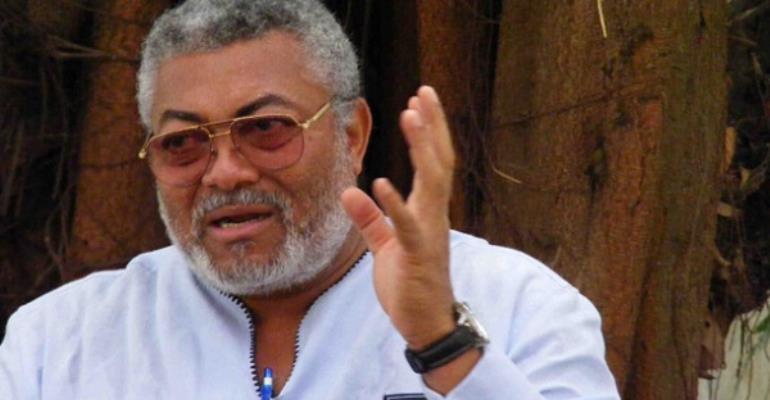 The founder of the National Democratic Congress (NDC) Jerry John Rawlings on Thursday morning subjected Accra Mayor Alfred Oko Vanderpuje to what could pass for the embarrassing spectacle of the year after the later tried to have a chat with him.
In a 13-second video that was captured prior to President Mahama's State of the Nation Address to parliament, the mayor appeared to have greeted Mr Rawlings while he climbed the staircase to parliament house which he reluctantly responded.
Oko Vanderpuje later made another attempt to whisper something into the ear of the former president who at the time walking on the red carpet but he shoved him off with a sign literally meaning he was not interested in whatever he had to say.
The Member of Parliament-elect for Ablekuma South had no option but recoil in the ensuing embarrassing situation as the Mr Rawlings could be seen ascending the staircase with other dignitaries.
Mr. Rawlings since the defeat of the NDC in the December 7 polls has been angry with some government appointees blaming them for exhibiting arrogance and corrupt practices which accounted for the party's loss.