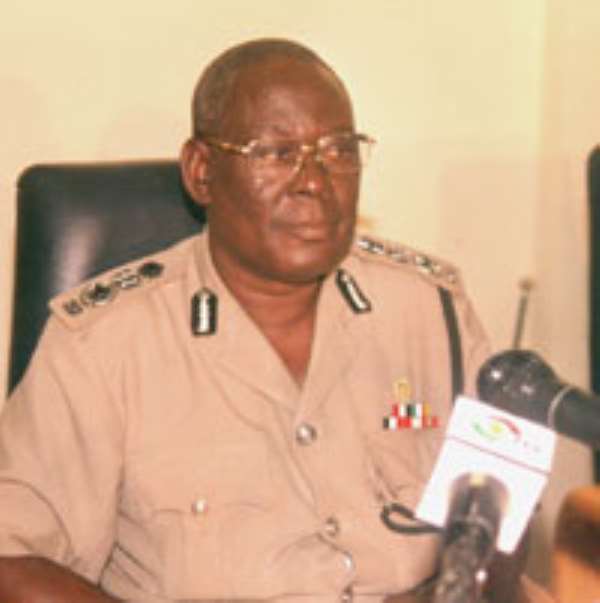 The Government of Ghana has set up a seven-member committee to investigate the cause of the recent fire outbreak which occurred at the PSC Shipyard at the Tema Harbour leading to some casualties and loss of property, the cost of which is not yet available.
Briefing the media today at the Port City of Tema on the incident, Ghana's Minister for Harbours and Railways, Professor C.Ameyaw-Akumfi, told journalists that President John Agyekum Kufuor has directed that a Committee comprising representatives from various institutions be established with the following Terms of Reference:
1. Investigate the cause of the fire incident
2. Assess the extent of damage
3. Examine the implications of the incident
4. Submit recommendations for action and future guidance; and
5. Any other matter as the committee may deem fit.
The Minister further disclosed that the seven-member committed, which would be under the chairmanship of the immediate past Inspector of Police, Nana Owusu Nsiah would be expected to submit its report within two (2) weeks.
Other members of the committee include Commander Moses Beik-Baffour of the Ministry of Harbours and Railways, ISPS Coordinator ; Mr William Mensah, of the National Fire Service; Mr H.A.L.Mbeah of the National Security ; Dr M.Apiagyei-Gyamfi of the Ministry of Energy; and Commodore Mathew Quashie of the Ghana Navy.
He pointed out that Mr Ato Ewusie Willson would serve as member/Secretary to the Committee.
During question time, the Minister for Energy, Professor Mike Ocquaye assured the nation that the Tema Oil Refirney (TOR) has enough fuel supply to cater for the needs in spite of the damage caused by the fire.
He, therefore, urged members of the public to cooperate with the Committee in order to ensure that a thorough job would be done.
Mr Daniel Botwe, Minister for Information chaired the press briefing and pealed to the media to provide the facts to the public as they are now and allow the Committee to accomplish it task so as to give detailed information on the matter.