A Letter To The New Year - 2017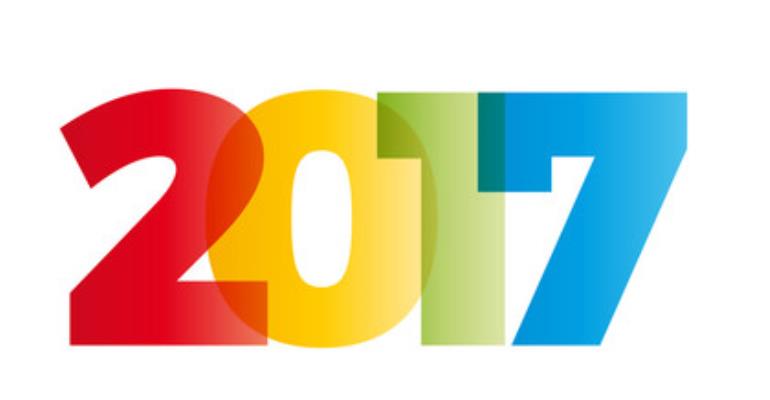 Dear 2017,
I hope you will bring much laughter and happiness to our world in these 12 months ahead of us. You are the only channel through which we can live and without you we will not exist so please, let each and every passing day in you be filled with sunshine and rainbow and comforting dreams so we will have a cause to rejoice in you.
I know 2016 will be giving you some handing over notes; but as a passenger in your craft I wish to remind you of certain things your predecessor did in the past 12 months in the area call Ghana.
2012 took our abled President Mills and gentle Aliu Mahama and almost finished us with the Melcom disaster; 2013 brought fires and accidents and even took Dr. Paa Bobo, Ronnie Coaches among many others; 2014 stole Komla Dumor, P.V. Obeng and a whole lot while 2015 broke our hearts with the Accra floods and a series of incidents that are so uncomfortable to remember including Comfort Annor, Kwasi Brenya and Rev. Eddie Coffie.
My dear 2017, We were tired and frustrated for so long that we needed a new queen. The experts did some deductions and additions and figured out that 2016 would be a good year because her numbers added to the number 'nine' which meant completion.
We yearned for her arrival like a nightmare's victim awaiting sunrise so we tossed and turned, flipping through the calendar, and hoping for the days to move faster. Finally 31st December came, and our hearts could no longer wait for the much anticipated year. With much dancing and drumming and fireworks, we welcomed the new queen, 2016 with much hopes to make us complete.
My New Year 2017, today I sit to reflect with regrets how I wish 2016 was not part of history but yet it was a year of unprecedented history!
In the world it took Prince, footballers, musicians and the famous Ali but in Ghana it took more than I can even recall or write.
2016 came like a thief stealing things that gave us joy.
She took Nkomode and invited Okala for a showdown in the concert hall of death.
She needed order so she stole Odoi Mensah and carried the evergreen George Williams to his ultimate Paradise. As if she conspired with death to intentionally hurt our stars, she did not spare Solomon Sampa who was really good at the job and treated Middleton Mends as her 'Dↄ fo pa' and took him home.
Furthermore, when we slept sometime ago and we believed we were secured in the hands of the abled police men, she took the cloth of the IGP and gave DCOP Awuni a call that made him respond without any hesitation.
As if that was all, 2016 took her camboo and tip toed to the bedside of Mc Flava Pounds and robbed him of his life when few hours before, he had posted on his facebook wall giving much hopes of recovery to his fans. She whispered to Vibrant Faya and crushed him at a point he could have made a big name. As for Omanhene Pozo, I will leave his tale for tomorrow.
What more?she went ahead knocking at the door of the one who was knocking in one midnight and gave a seductive call and so at the birth of a new day, it was the sad news of Daasebre all over the airwaves! She also wickedly took Danny and George Forest away when they were so much full of energy the previous days.
Later as if she needed a caretaker for her house of many guests, she made an offer to Katawere which he couldn't refuse and slowly she carried him to the life beyond probably to be the Efiewura.
My new year, 2016 also swept leaders like a hurricane; Ernest Debrah, Wiafe Peprah, Mary Grant, Josiah Aryeh and co. Oh how she crept like a viper to the room of J.B. Danquah and made life meaningless like chasing the wind. Eva Lokko was not spared too, almighty 2016 took her dagger amidst political heat and stabbed her when we were not expecting. Ah Eva Lokko, I know we will meet somewhere in the distant tomorrow.
My brand new 2017, not that am trying to say 2016 was full of deaths and misfortunes but permit me to say something small about this one young man 2016 reduced to nothing. His nature was really in his name and the white spot on his head makes me miss him most. 2016 conspired with death to take away our confidence and it somehow worked. Alas a breaking news that shook his admirers to the bone on that fateful Sunday. Oh Confidence K. Baah, one day we will understand better by and by.
2017, Queen endowed with hope, it is obvious your predecessor did us much harm than good; the Metro Mass Bus accident and the gas station explosion are all things that are so hard to forget. Many young people also met their untimely deaths in that regrettable 2016. It was death almost always throughout.
To some 2016 was a tragic one but to others it was full of surprises too. Among many others, She made Trump to triumph over the seemed-to-be triumphing Clinton. She made Yahaya Jammeh to be defeated in an election which he refuses to step down and finally 2016 made Nana Akufo Addo the president elect after years of trying.
But how can I forget this one man? Tall, handsome and fair were his looks, gentility was his style and 'Insha Allah' was his phrase. Please tell your predecessor to whisper to departed Jake that his friend won! Let him know it was not through the court. Be sure to let him know that the margin was huge because the battle was still the Lord's and I know he will say amidst captivating smiles, "Insha Allah, Nana will succeed"
My dear 2017, please don't let us down. Don't kill us like 2016 did. Don't shatter our dreams and hopes. Let us all gather on the 31st of December, 2017 and celebrate you in a very warm way. Treat us kindly and let us have no regrets at all.
Years have come and gone but in the past decade, no other year has dealt a severe blow on this nation as 2016. By ending, I will say 2016 is the Judas who betrayed us to countless pains and tears but you oh my new year 2017, be to us a comforter to make us forget all our pains and woes of the previous year.
I hope you consider these few lines written on the 1st day of January 2017. Accept my congratulations on your arrival at this present stage and age.
Yours faithfully,
G.J.Mensah