Mahama inaugurates Auditor-General thought to have 'dodged' appointment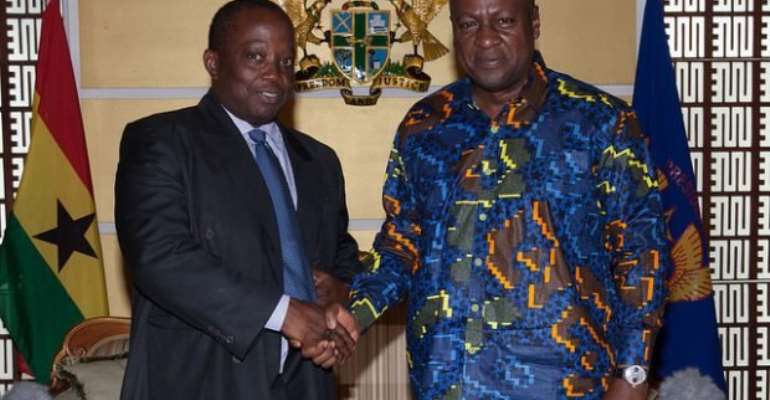 President John Mahama on Friday afternoon inaugurated Daniel Domelovo as the new Auditor General, a move that counters earlier reports the appointee had rejected the post.
The short event took place at the Flagstaff House, where Mr Domelovo is said to have promised to work in the interest of the country.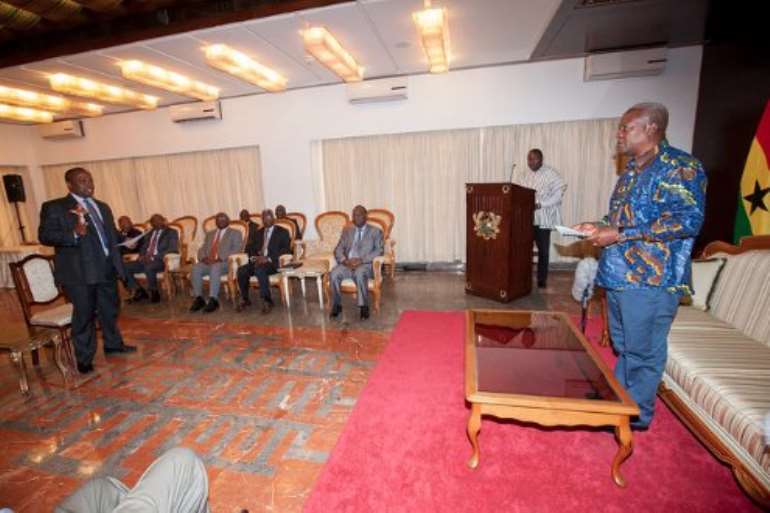 Earlier reports had suggested that the President's nominee had rejected the offer .
Editor-In-Chief of the Ghanaian Observer, Egbert Faibille Jnr, said Daniel Domelovo swerved his swearing-in ceremony scheduled last Friday, December 28, 2016, at the Flagstaff House.
The accountant, who is based in Harare, Zimbabwe was in Accra when the offer was made, however, for inexplicable reasons the inauguration did not come on.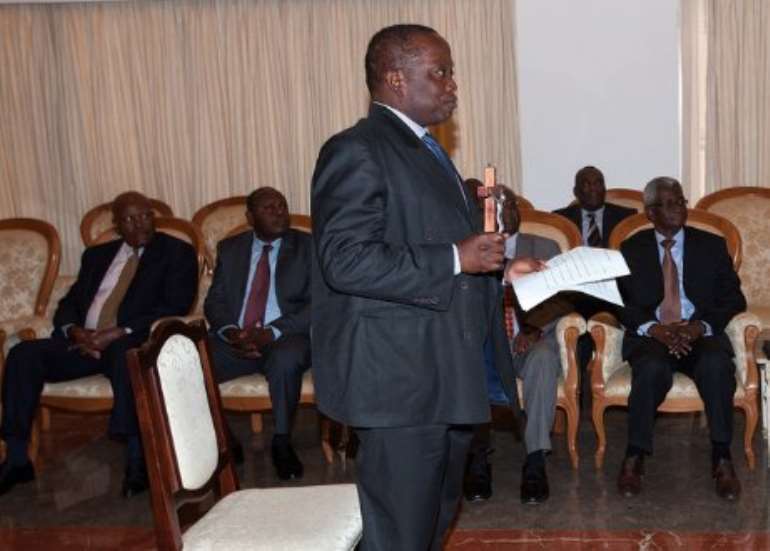 Photo: Mr Domelovo
President Mahama has been criticised severely, especially by the incoming government for making last-ditch appointments after his party, the National Democratic Congress (NDC), lost the 2016 general elections to the New Patriotic Party (NPP).
Egbert Faibille Jnr, a legal practitioner, said on Joy News' Newsfile Saturday 24, 2016 that he believes Daniel Domelovo may have gotten wind of the controversy surrounding these appointments.
He might have thought to himself, "I am better off doing my work and not to invite all this brouhaha [to myself]," according to Mr Faibille Jnr.
"And so he leaves town and the swearing-in that was supposed to have taken off yesterday hasn't come on. I believe that is the end of the road," the lawyer and NPP member said.
"I am telling you on authority that the swearing in was to take place yesterday...he has rejected this appointment...without equivocation, that is what I can tell you," he asserted.
Egbert Faibille castigated President Mahama's last-minute appointments, describing them as "a very, very shambolic" move.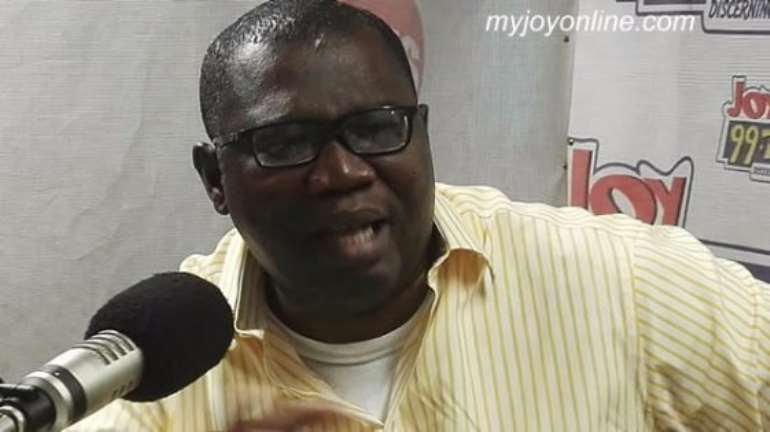 Egbert Faible
Story by Ghana | Myjoyonline.com | George Nyavor | [email protected]