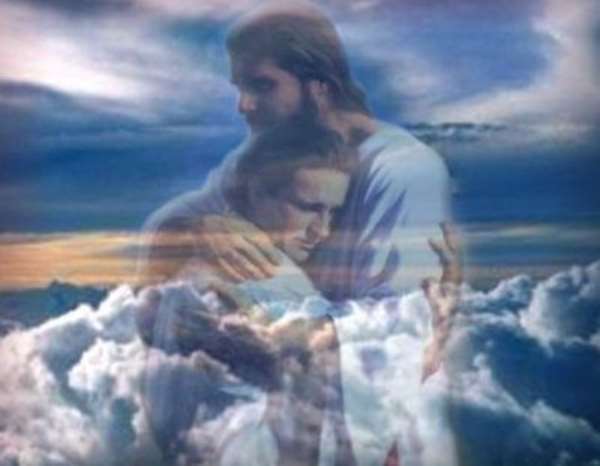 Dear Disciples; How Does One Come to Have Faith? Before I touch on the topic I will like to make one observation on the group that the Lord Jesus Christ is coordinating and synchronizing our activities and work as men and women bearing and carrying the same Spirit, the Spirit of God Who bears witness for us. Three days ago what I shared had been shared by some disciples before I did.
And just as I was about to share this with you believers I came across another piece already shared by Sister Maame Beatrice:- There is No Better Teacher than The Holy Spirit. and she goes on to say again; and No Better text than GOD'S WORD. This sums it up all for us and you could deduce from such sharing the motivation from today's sharing disciples. I have told it many times that those who enjoy the entertainment in the church are the ones missing out greatly if they do not dwell on the Spirit of God and His Word.
Rom 10:17 So faith comes out of hearing, and hearing through the word of Christ.
5:1 Therefore having been justified out of faith, we have peace toward God through our Lord Jesus Christ.
In any proper gospel preaching, there should be ... a transfusion, the transfusion of Christ into people. Whenever we preach the gospel of Jesus Christ in a normal way, there will be an appearing of the living Christ, and this appearing will transfuse Christ into people.
When my mentor was nineteen years old, the Lord sent a young sister
to his town to preach the gospel. I was curious to see her. As he sat in the meeting place and heard her singing and speaking, the glory of God appeared, and he was attracted. No one had to convince me as well as him to believe. As he listened to her, God transfused Himself into me, and this transfusion overwhelmed and conquered me as it did to him, causing a very positive reaction. Coming out of the meeting hall and walking along the road, my mentor according to him lifted up his eyes to the heavens and said, "God, You know I am an ambitious young man.
But, even if the people promise me the whole world to be my empire, I would refuse it. I want to take You.I have also felt and prayed the same prayer. From this day onward I want to serve You. I would like to be a poor preacher going from village to village, telling people how good Jesus is." Surely the "Faithful Jesus Christ who sent us in His Name, Power, and Authority will produce results with us.
In this way [of gospel preaching] the living Jesus was transfused into my being. Immediately I reacted to God, and God reacted back to me. My reaction to God was my believing in Him. That was my faith. God's reaction back to me was to justify me, to give His righteousness with peace and joy to me. I had been justified by God. God had called me out of everything other than Himself.Remain using His Great teacher the Holy Spirit/Jesus Christ and rely only on HIS WORD.
Jesus Christ is our pattern and Mentor and He has an objective to begin our ministry from within our neighbourhood and communities, stop looking to international ministry with which many have failed and brought so many confusions in the Church. The Lord will react with your humble beginnings and only Him alone decides where else He sends you.This also means you would have to remain in the Body of Christ by not setting and naming your own church.