Gambia: Mamma Kandeh Urges Jammeh To Accept Election Defeat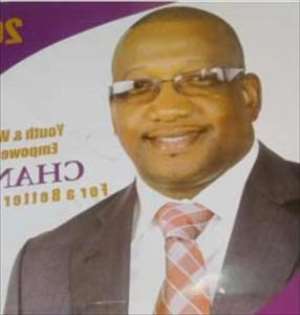 One of President Yahya Jammeh's challengers in the December 1st election has urged him to take the election defeat on the chin and handover power to the victor, Adama Barrow.
Mamma Kandeh of the Gambia Democratic Congress (GDC) said the Gambian people have elected Adama Barrow in a free, fair and transparent elections and his party has no plans to contest the results.
Tension is high in the Gambia and security officers are put on stand-by after Mr Jammeh on Friday told state television GRTS that he has rejected the totality of the December 1st election results and called for fresh elections.
Mr Jammeh, 51, who has ruled the Gambia since July 1994, had initially conceded defeat and praised the country's electoral system as "the most transparent election in the whole world," adding that he would not contest the result.
In a media statement issued on Saturday, Mr Kandeh, 51, who secured 17 per cent of the votes said: "The Gambia Democratic Congress has learnt with dismay the decision by President Yaya Jammeh to annul the 2016 election results.
"The move contravenes the constitution of the Gambia. GDC has accepted the outcome of the elections and that position remains unchanged. The Gambian people have elected Adama Barrow in a free, fair and transparent elections which President Jammeh himself initially accepted and GDC has no plans to contest it."
Mr Kandeh urged Mr Jammeh to reverse his decision in the interest of peace and stability.
He added: "Your swift decision earlier to concede defeat and your subsequent move to call Adama Barrow to congratulate him was lauded throughout the world. We therefore prevail on you to reconsider your decision."
Mr Kandeh appealed to Gambians to remain calm while the situation is being resolved.