Ghana Wins: Reflections On 2016 Elections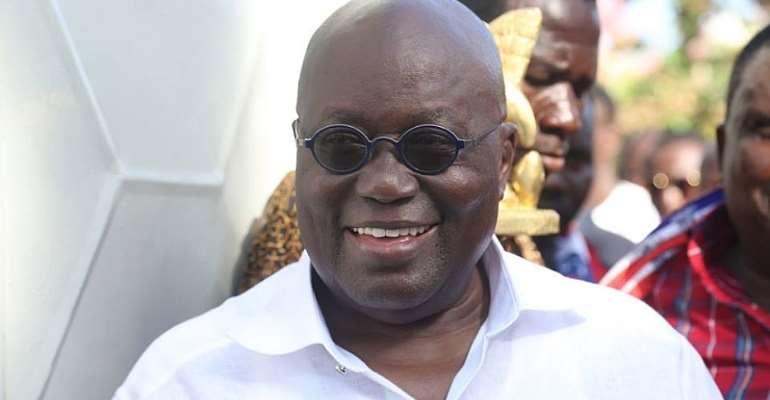 Democracy has truly come to stay in Ghana as the form for determining who leads us as a people.
HIGH MARKS
The 2016 General Elections have received high marks from all and sundry despite a few hitches, especially with the special voting and minor incidents in the main election in a few places. These setbacks notwithstanding, we have all risen above our parochial interests to make Ghana emerge again as an unassailable beacon of democratic governance in the West Africa subregion in particular, in Africa by extension, and in the world as a whole.
Ghanaians and other international partners have all contributed their quota to ensure we consolidate the electoral process. The world has kept its eyes on us and we have made everyone proud once again.
In essence, we have proved to all that, given the chance, we as a peace-loving people, can set some good examples of how democracy can be practised.
CONGRATULATIONS
I congratulate the President John Mahama on his magnanimity to concede to his main contender in a subregion where that is rare. It is not easy to see power slipping through your fingers. It is truly commendable on his part. That will establish him as a true and honourable statestman. Thanks Mr President for saving us the trouble of waiting for too long for the declaration of all the results.
I also congratulate the President-elect, Nana Akufo-Addo on winning the elections. It has not been easy for him, after his two previous attempts at the presidency. Well, there is always a time for everything. This is his time and majority of Ghanaians who voted have given him the mandate to serve them for the next four years. We hope and pray his tenure as President will propel the country to higher heights of development and prosperity.
THE NEW GHANAIAN
One thing the elections have taught all of us is that Ghanaians have become very sophisticated in their offers to politicians. We have become so mature and complex and sometimes unpredictable in the way we choose our leaders. Though the regionalism and ethnicity and other traditional concepts of choice still play a role in our politics, many people have grown beyond those considerations and use very complex dynamics to elect who should be their leader: economic wellbeing, how one handles issues of governance, unemployment, corruption, health, education, infrastructure, industrialization, public finances, taxes, relationship to the various strata of society, the media among others. In fact, power is not at the helm of affairs in our country but rather in the thumb of the electorate. So, many Ghanaians can use their thumbs to express their wishes and concerns during elections. We hope all politicians and other public leaders are learning lessons from these elections and will serve us better when we elect them into office.
THE ELECTORAL PROCESS
We have also seen the need to build a lot of trust and confidence in our electoral process and systems and make them very transparent and fair to all. The Electoral Commission is growing from strength to strength with every election and that is making a lot of Ghanaians very happy with what has happened.
The EC has shown it has heeded the proposed reforms after the Supreme Court Election 2012 Petition and the other electoral challenges at the Supreme Court and other courts which have sought to build more confidence into the system so that we are better placed to accept the results of the elections as the true reflection of the will of the people.
One phrase from the Election Petition that has come to stay with us which I believe was trumpeted during this election is "Elections are won at the polling stations". This should remain with us, so we can all feel free to use the primary record of the statement of poll( the famous pink sheets) to help us know what really happened where the votes were cast.
THE EC AND I.T
We however have some work to do to get our I.T infrastructure in a robust posture so as to avoid what the EC said was a compromise of their systems. We can do better than what happened so we can get really quick and safe transmission of the results and regular updates on the EC website so as to avoid unnecessary delays and undue speculations and tensions. It does not make sense that in the 21st century, we still have to wait for hard copies of pink sheets to be transported from the various regions to Accra for confirmation by political party agents before they can be certified by the chair of the EC. There should be better ways to go about that process of verification.
POLITICAL PARTIES
The political parties too should give us more cause to trust their leadership so we don't praise them at a point and then chastise them in the next breath. The press conferences and statements about being in the lead and winning and all that should be curtailed. And no pressure on EC is needed to declare results when they haven't clarified some issues. I think we should just have confidence that when the EC receives results, they cannot change or manipulate them, as the EC chair assured. Let's see better conduct from NDC and NPP next time.
THE MEDIA
I believe the media too deserve a pat on the back for helping bring more transparency into the process. Many media houses had live feeds from reporters on the ground, deployed many correspondents who gave a true picture of what pertained at various collation centers especially thereby making everyone understand what was really happening at various places.
THE SECURITY SERVICES
The deterrent security plan and the responsive nature of the police and military is truly commendable. No reports of intimidation or working in favour of any party. Neutrality was at play and that is certainly what we need as a people.
OBSERVER MISSIONS
Thousands of local and international observers were on the field to check the credibility of the process. So far, their reports all point to an overall free,fair, transparent and credible process for which they have praised all for making it happen. Their work is truly praiseworthy as well.
MY WORK WITH GBC
Many who saw me on GTV/GBC24/GTV Govern were wondering whether I had gone back to the Ghana Broadcasting Corporation after resigning in January 2016. I had to let them know that the Ghana Broadcasting Corporation belongs to all Ghanaians(as a public service broadcaster) and whether I still work there or not as a staff, it behooved on me to offer my service to Ghanaians through the GBC whenever need be.
When I was leaving GBC, one of my offers to GBC was that I was available whenever my assistance was needed. And for me, having had almost 7 years of grooming and nurturing and professional development at the GBC, there was absolutely no reason I should not serve Ghanaians any longer through GBC wherever I was called upon to serve. I was called by other stations to join their team of anchors and especially during the election, I also had a call up to report for some media houses but I felt I needed to go back to my roots rather to serve Ghanaians through GBC. That is not to say I couldn't serve through other media houses but just to ensure that we all make our own GBC be what we all want it to be.
Through the many commentaries on state events and other events, news presentations, reports, programme hosting, etc and especially being one of two anchors allowed into the Chief Justice's Courtroom of the Supreme Court for live report on TV and Radio during the 2012 Election Petition, I definitely wanted to be of help to the country in a similar process of anchoring and helping bring to viewers how the 2016 elections were going. And I feel proud as a Ghanaian to be one of those who helped with the process.
GHANA WINS
We are a great nation and all of us should keep our heads high up and look into the sunshine and all the shadows we are still struggling to deal with will fall behind us with our sense of unity, trust, tolerance, integrity and putting national interest first.
God bless Ghana and make us great and strong.
Conrad Kakraba
Communication Lecturer,
GIMPA
0209011405
[email protected]