NPP Spain Congratulates Competent President-Elect Nana Akufo-Addo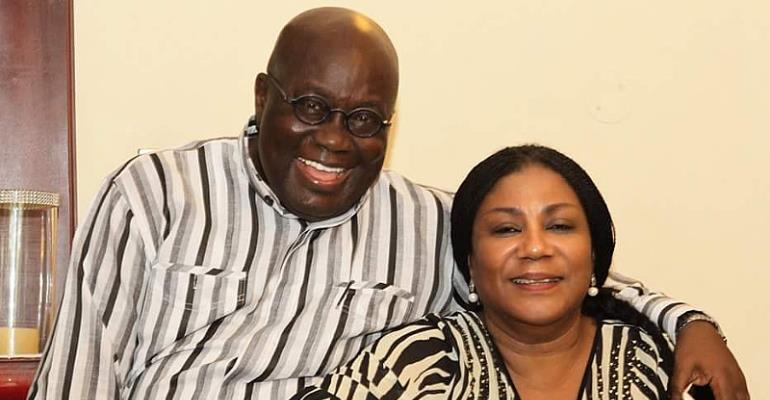 The entire executive members of the New Patriotic Party (NPP) Spain branch, on this joyful and highly spirited note, wishes to salute and congratulate the next and 5th President of the 4th Republic of Ghana, William Nana Addo-Dankwa Akufo-Addo.
As a branch of the great Elephant family, NPP Spain shares in the joy of the people of Ghana for voting and supporting the change agenda, since the burning desire for change, undoubtedly ensured NPP Victory 2016.
We say thank you to Ghanaians for seeing great competence in Nana Addo's style of leadership.
NPP Spain also wishes to commend President Mahama for conceding defeat to his closest rival thereby showing high commitment to the Peace Pact agreements signed prior to the Elections.
We say JDM Ayeekooo!!!!
Now to some important issues; looking at the breakdown and humiliation of NDC, it tells total loss of hope and rejection of the continuous incompetence under outgoing President John Dramani Mahama.
Ghanaians indeed rejected incompetence and arrogance of power on the part of the president. Some of his dirty tribal politics at the latter part of the contest caused him a lot.
We wish to on this note point out some significant facts arising from NPP and Nana Addo's victory.
Interestingly, Nana Addo-Dankwa Akufo-Addo is the first candidate to win 94% in an internal contest within the NPP.
He is also the the first candidate to defeat an incumbent president of Ghana.
Nana Addo is the first candidate from an opposition party to win the elections one touch.
He is also the first candidate to maintain his running-mate in the person of Dr. Mahamudu Bawumia three times.
Nana Akufo-Addo is the first candidate to win Ghana's Elections with more than a million votes in Ghana.
NPP Spain acknowledges the pledge made by Nana Addo to be President and father for all no matter your ethnic origin, religious belief or race.
We urge Ghanaians to believe in the NPP under Nana Akufo-Addo to execute all those pro-poor policies former President Kufuor undertook during his time.
Ghanaians will surely see change.
Long Live Nana Addo Dankwa Akufo-Addo!
Long Live Our Economic Prophet Dr. Mahamudu Bawumia!!!!!!
Long Live The NPP!!!
Victory 2016, Change Is Here!!!
Kukruduuuu!!! Eeessshhi!
Kukuruduuu!!! Power!
Kukuruduuu!!! Power Power!
Lamptey J.N
General Secretary
NPP Spain Branch