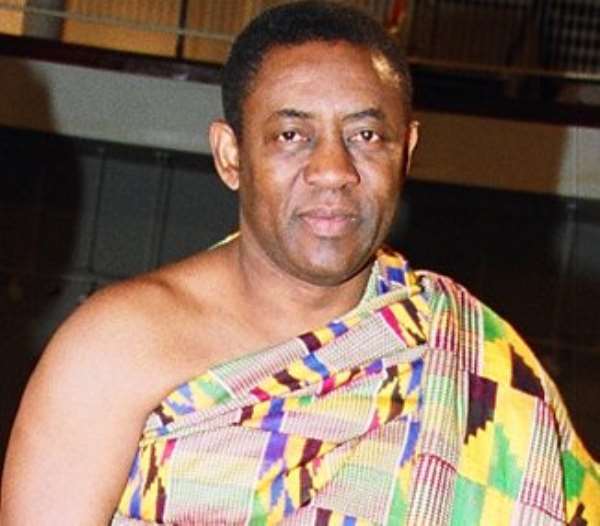 H.E. Mr. Isaac Osei, Ghana's Envoy to the UK has reminded Ghanaians that there was no short-cut to success. He said "success comes to those who work hard and prepare themselves well".
Speaking at separate events held at Woolwich, Greenwich and Reading to mark the 48th Anniversary of Ghana's Independence, Mr Osei urged Ghanaian parents to prepare the path for their children by getting them the best of education available in the UK.
"This will enable the children to cope with the on-going fast changes of the world as well as help them to break the glass ceiling in order to reach the top of their professions", he said.
The events were organised by the Ghana Union Reading and the Ghana-Greenwich and the Greenwich Town-twining Associations.
Present at the events were the mayors of the respective areas - Councillor Brian O' Sullivan (Greenwich) and Councillor Richard Stainthorp (Reading), Dr Joseph Senya, President of Ghana Union of Reading and Mr. Hayford Barning, Chairman Ghana-Greenwich Association, the clergy, opinion leaders and friends of Ghana.
High Commissioner Osei urged Ghanaians to continue to hold fast to the vision of the country of their birth and think about ways of making their influence felt in the development process. He said by responding positively to the needs of their families and undertaking projects to support their country, they made it possible for government to divert resources to other needy areas.
He thanked Ghanaians in the Diaspora for their regular remittances which shot up to £2billion in 2004 as compared to $400m in 2000.
Mr. Osei reiterated the need for Ghanaians to continue to remember in their prayers the country's forbears through whose efforts Ghana attained independence as the first country south of the Sahara.
After speaking on the three-pronged priority areas for development outlined by the government, namely, human resource development, private sector development, enhanced good governance and development of social infrastructure, Mr. Osei called for the unflinching support of all Ghanaians irrespective of political stance to the government's efforts to bring accelerated progress to the country.
He reassured them that the government of New Patriotic Party would continue to keep faith with the people by pursuing policies which would create wealth for all Ghanaians.
ISSUED BY GHANA HIGH COMMISSION, LONDON 17 MARCH 2005