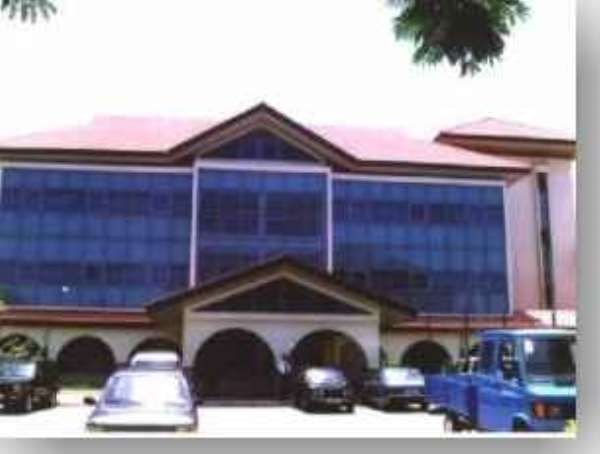 Accra, March 17, GNA - President John Agyekum Kufuor on Thursday said Ghana would support the management of ECOBANK in its initiative to establish a West African Airline to facilitate air transport in the sub-Region.
He therefore, called on the management to keep the Government periodically informed on the progress made in the realisation of such an important venture.
President Kufuor made the call when a four-man delegation from ECOBANK led by Mr G.K. Djondo, Founding Father and Life Patron of ECOBANK Group, paid a courtesy call on him to brief him on the venture at the Castle, Osu.
He said the idea to establish the airline was laudable because it was difficult to travel within the sub-Region and ECOWAS had for sometime decided to establish ECOAIR and ECOMARINE to facilitate transportation among member countries.
"These laudable ideas and decisions taken by the regional body about two years ago have remained on the drawing board and it would take businessmen to translate these dreams into reality. I am happy ECOBANK is taking this initiative.
"I believe we can build this airline on the same basis as ECOBANK that is operating successfully."
He said other institutions should also take the initiative to improve on the telecommunications network within the sub-Region. Mr Djondo said the sub-Region had very poor infrastructure with regard to transportation and complained about the absence of any effective airline, railway or link on the sea among ECOWAS countries. He said with the collapse of Air Afrique, which was owned by Francophone West African countries, a vacuum had been created in the aviation industry and the decision was taken by the Bank to establish an airline to serve the sub-Region.