30 November 2016
|
Tributes & Condolences
The Final Farewell – Corporal (CPL.) Nathaniel Ayiglo (1981-2016)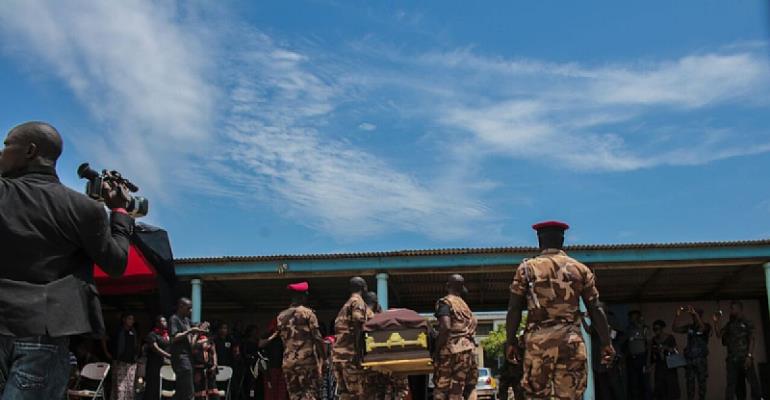 In Ghana, weddings and funerals dominate the event landscape on any given weekend. The overjoy and sorrow expressed at both events leave an everlasting imprint in your mind.
I set out to explore "How We Cry". To capture the different ways in which we express the powerful emotions of Grief, Pain, Love.
This is the Final Farewell for CPL. Nathaniel Ayiglo
1 of 23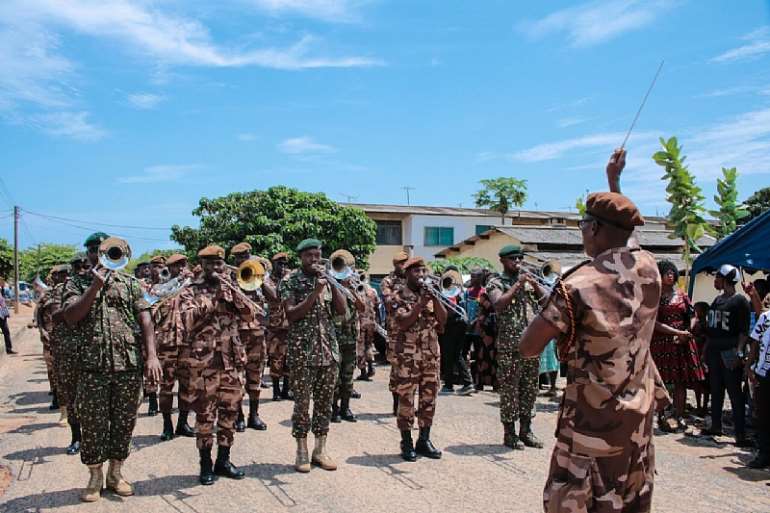 The Funeral Procession Begins
2 of 23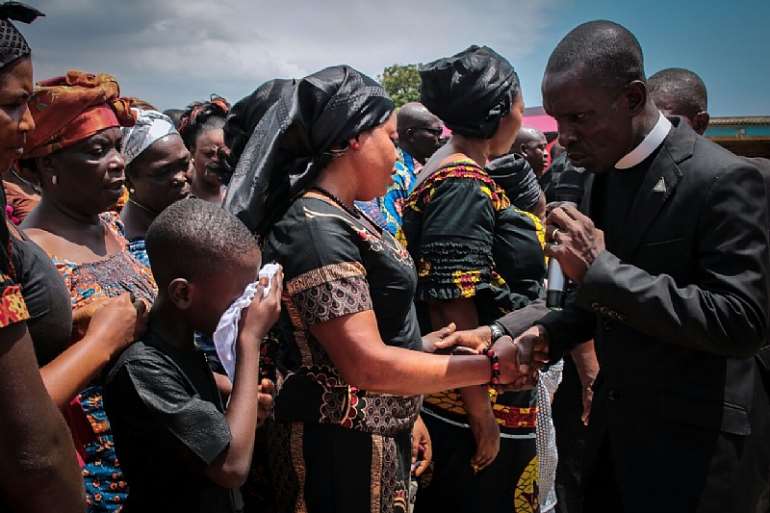 Presiding Pastor greets Nathaniel Ayiglo's family.
3 of 23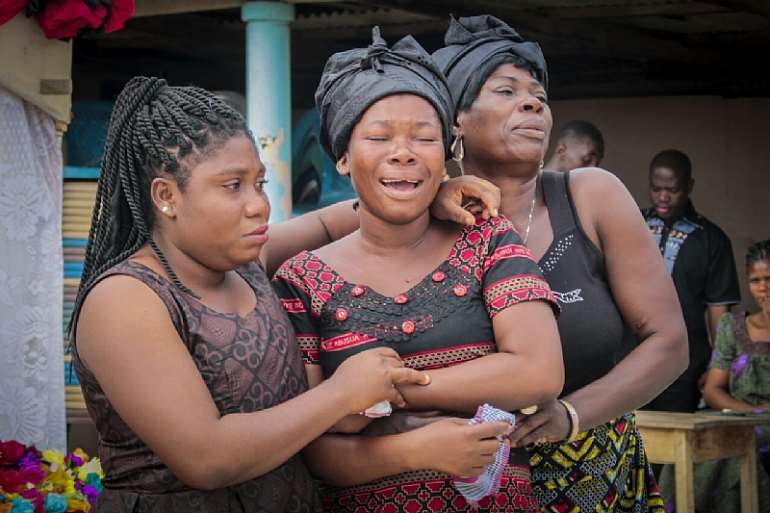 (Former girlfriend of Nathaniel) Mother of his child wails uncontrollably.
Nathaniel was a a Prisons Officer.
4 of 23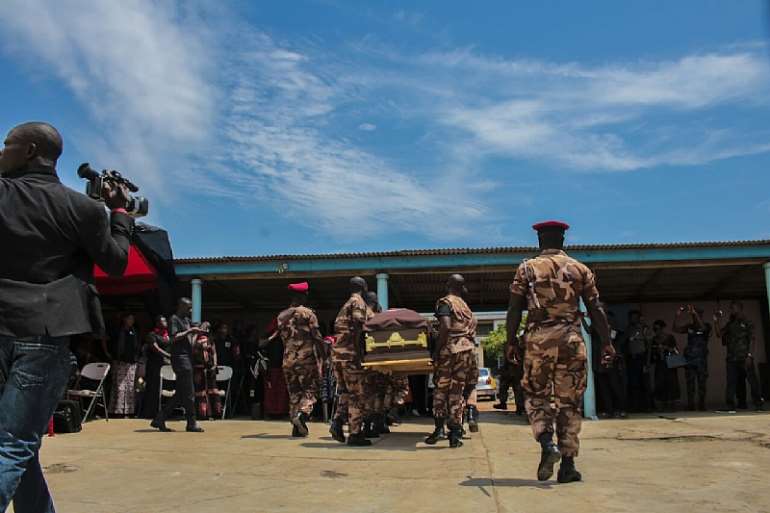 Casket on its way to the burial ground
5 of 23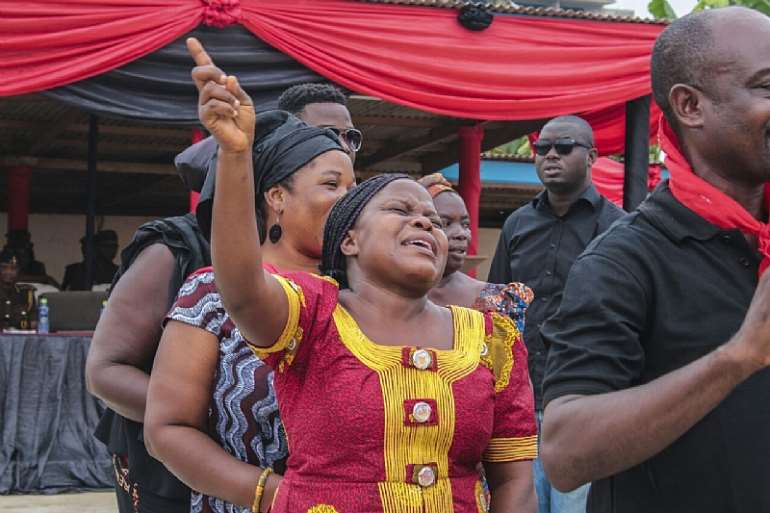 Aunt of Nathaniel would never forget him.
6 of 23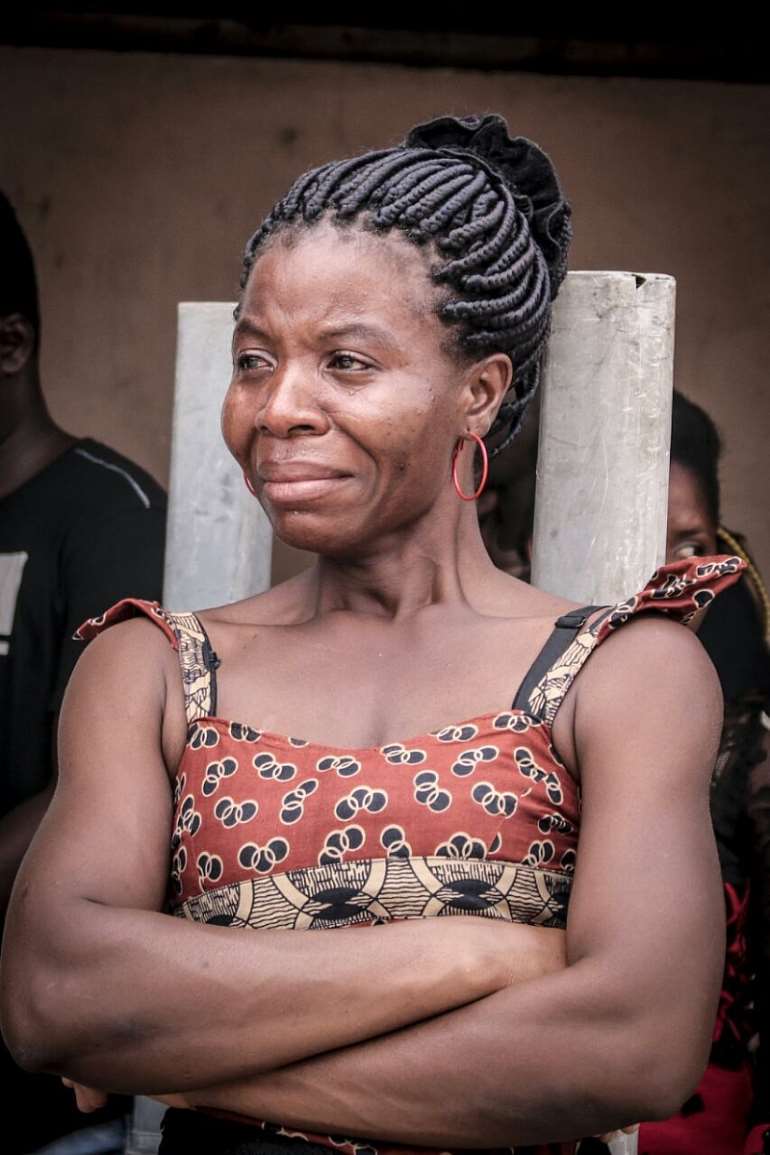 A mourner sheds tears as she looks on..
Nathaniel was known to the people he loved as very humble and brave.
7 of 23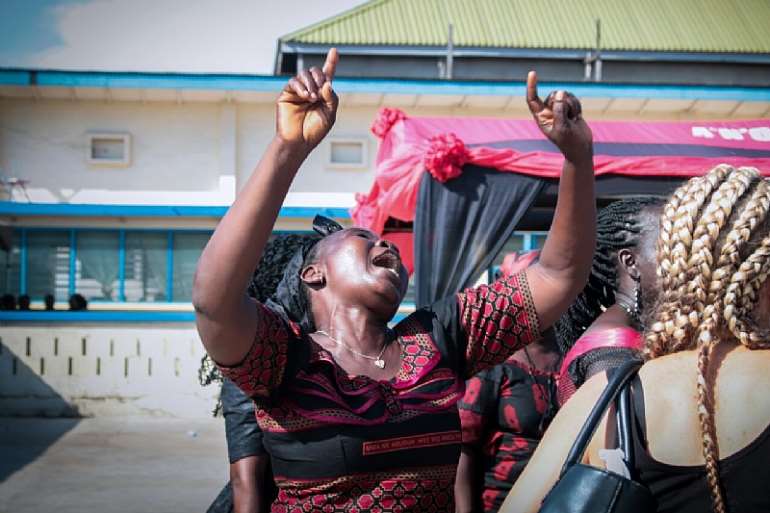 8 of 23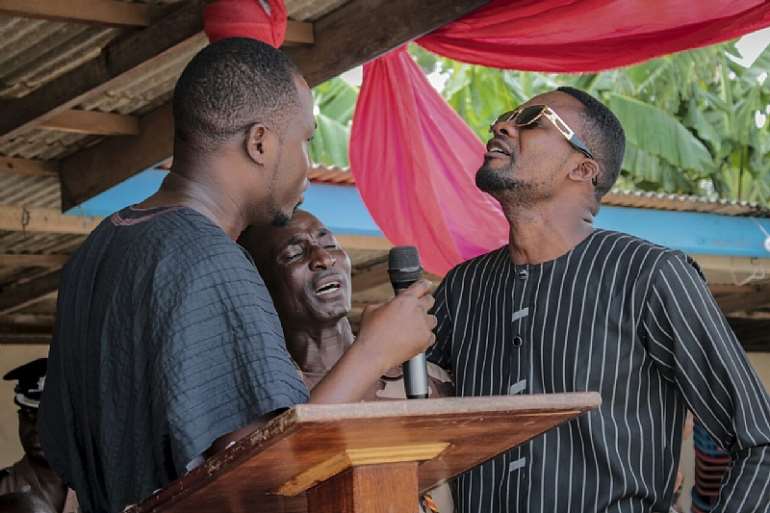 Acapella group which Nathaniel was the bass vocalist struggle to find the strength in their voice to sing Nathaniel's favorite song.
9 of 23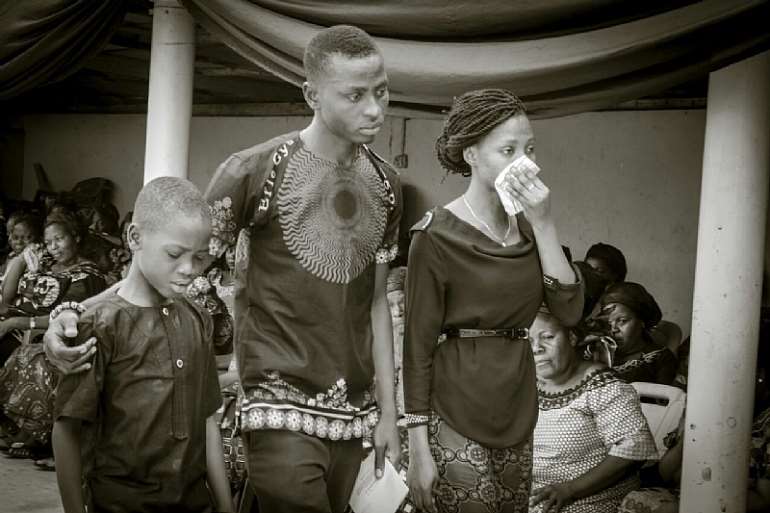 Nathaniel's only child, Abel Ayiglo makes his way to the podium to read a tribute to his father (walking with Nathaniel's cousins)
10 of 23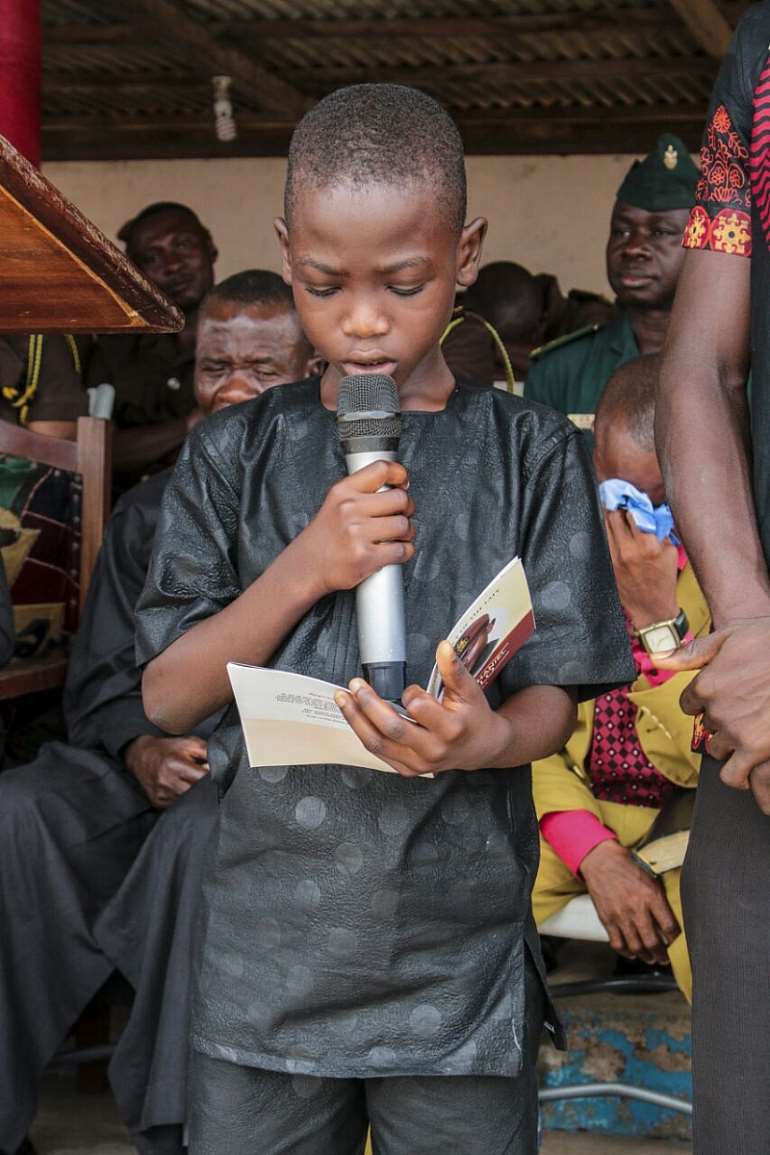 Abel Ayiglo on his father last words to him: "I'm going to the Hospital. I'll be back".
11 of 23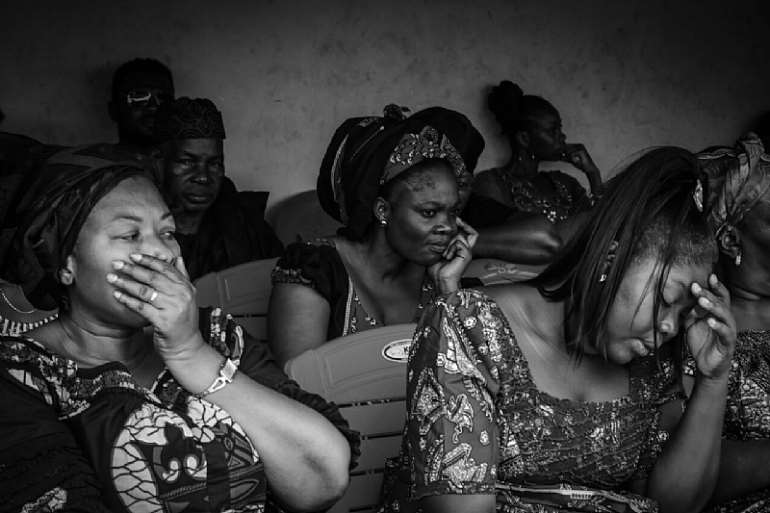 Other mourners watching Abel boldly deliver his speech
His favourite musical instrument was the trumpet.
12 of 23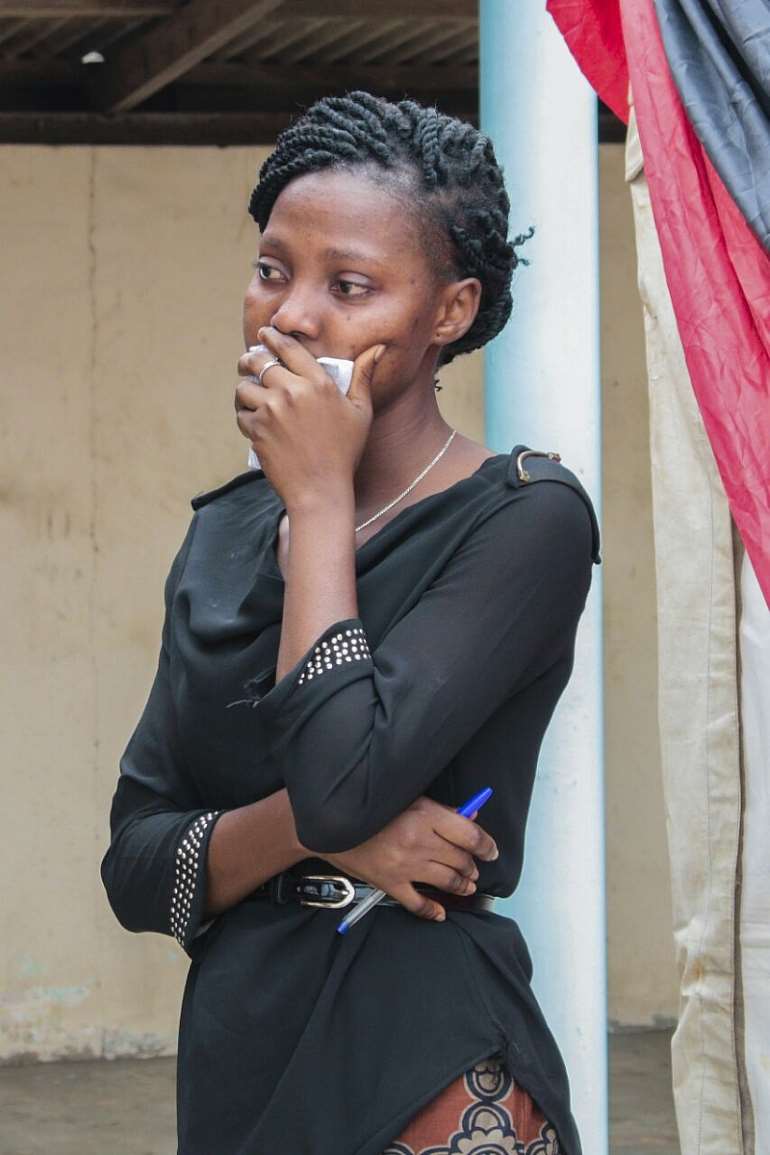 Nathaniel's cousin, Monica Sosu looks on as Abel reads tribute…
13 of 23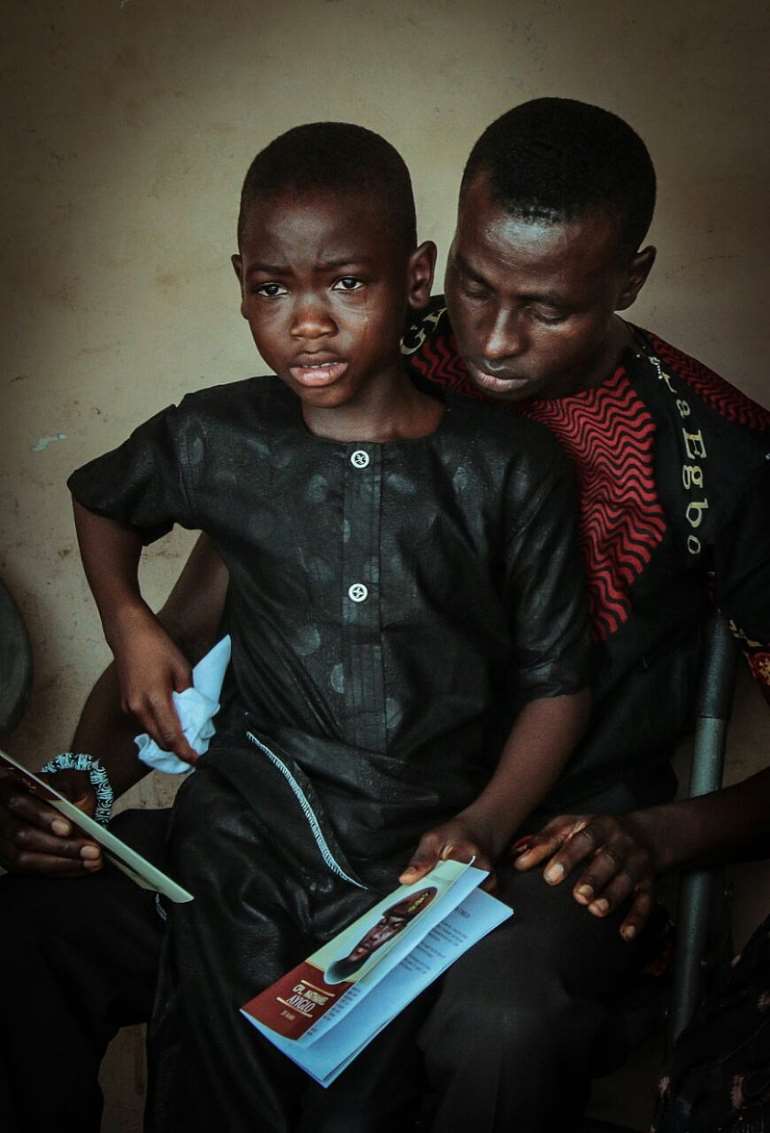 After maintaining his composure throughout his tribute, Abel finally breaks down in tears as he finds his seat.

14 of 23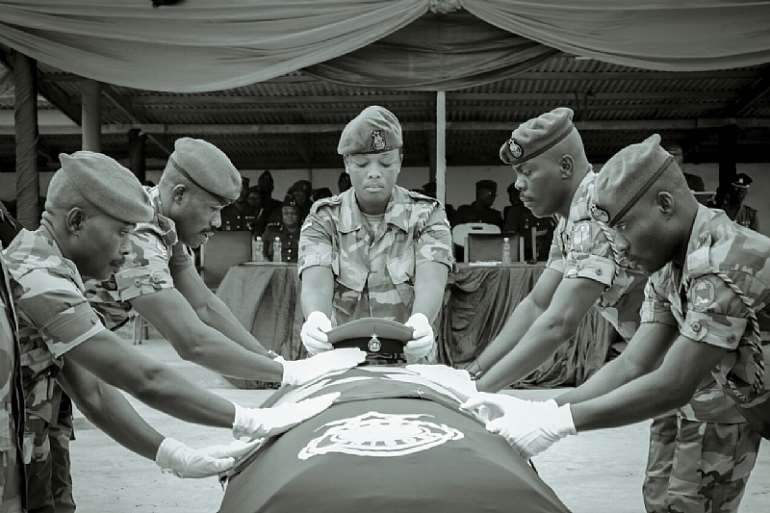 Fellow Prison Officers prepare the coffin for the Final Farewell…
15 of 23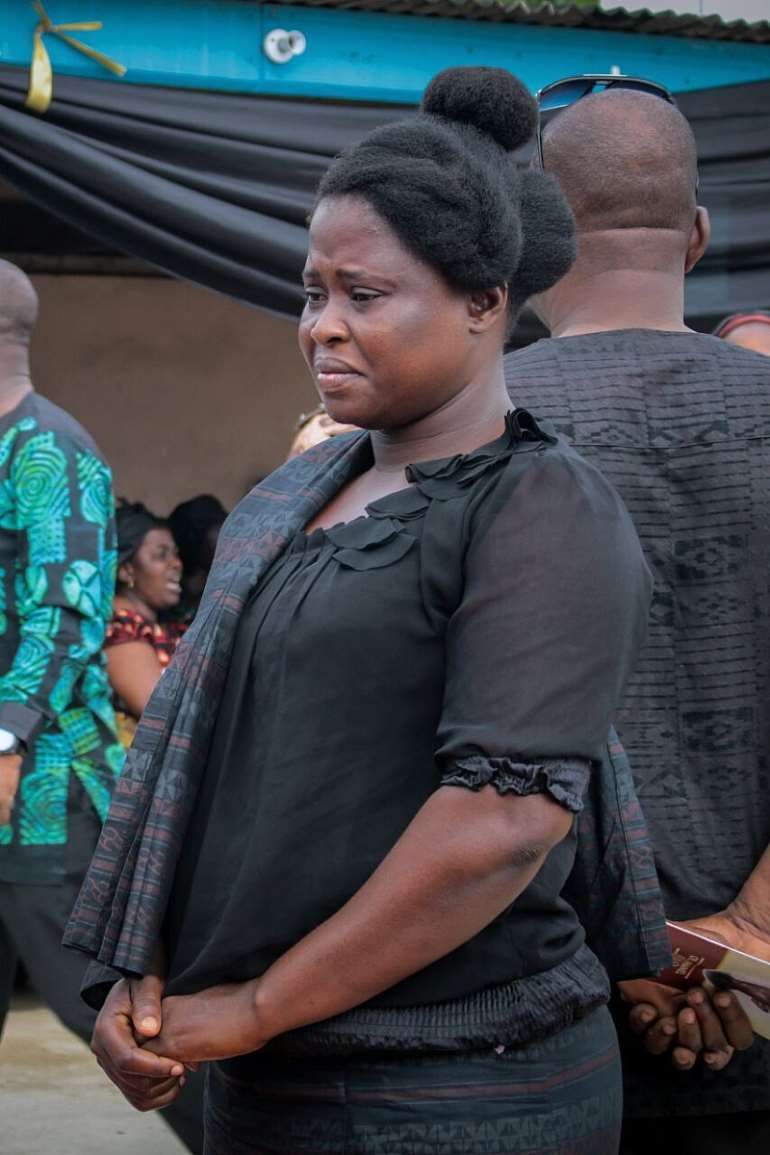 He fell sick and was admitted to the 37 Military Hospital
16 of 23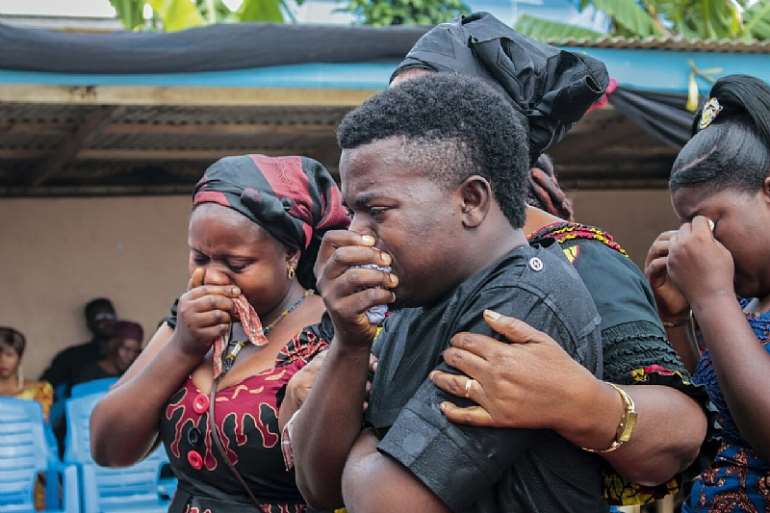 Brother of Nathaniel, Michael Edem Senyagbetor upon seeing the corpse.
17 of 23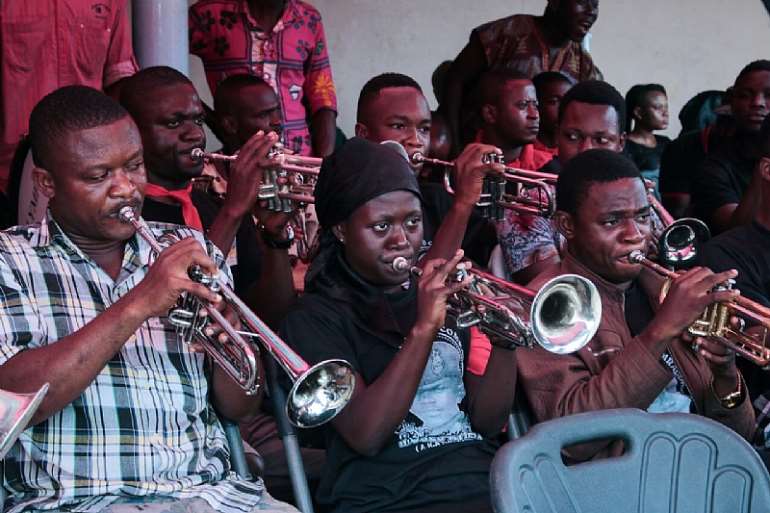 A trumpet section playing Nathaniel's favorite instrument
18 of 23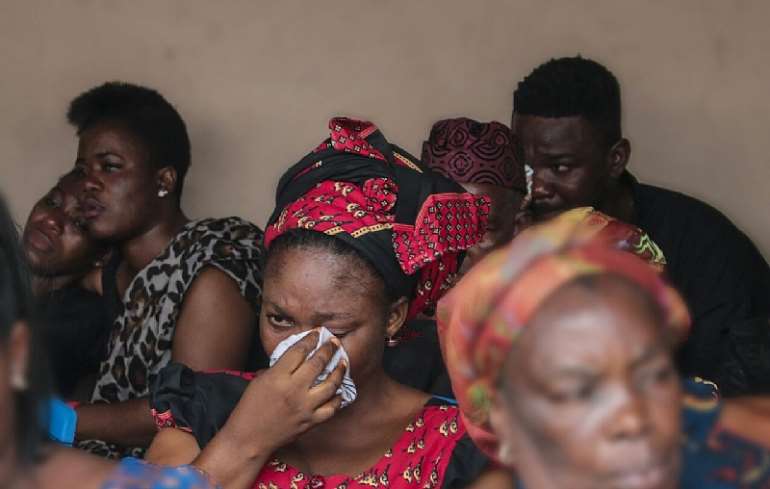 19 of 23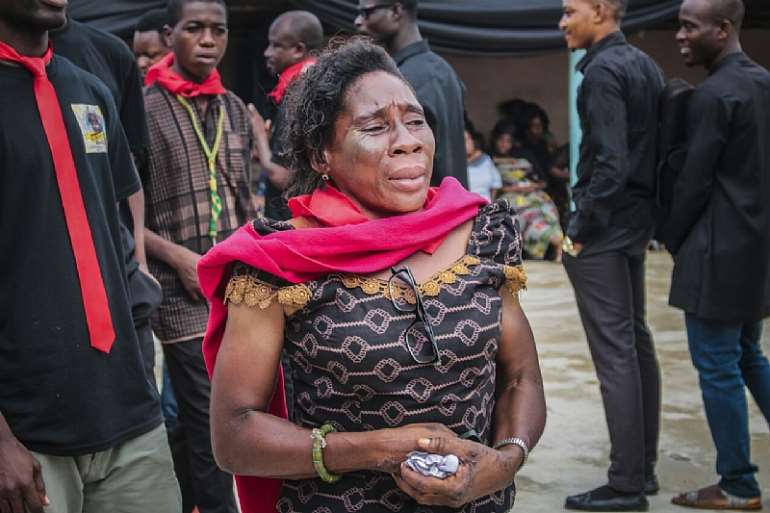 20 of 23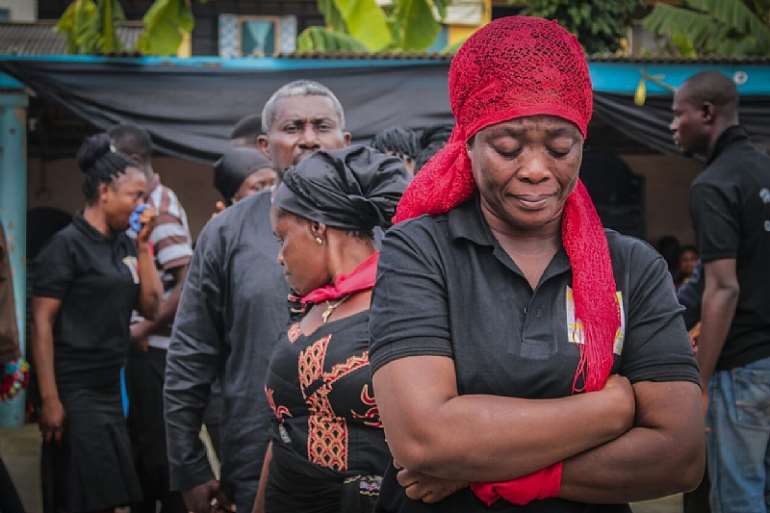 He died on the 16th day of September.
21 of 23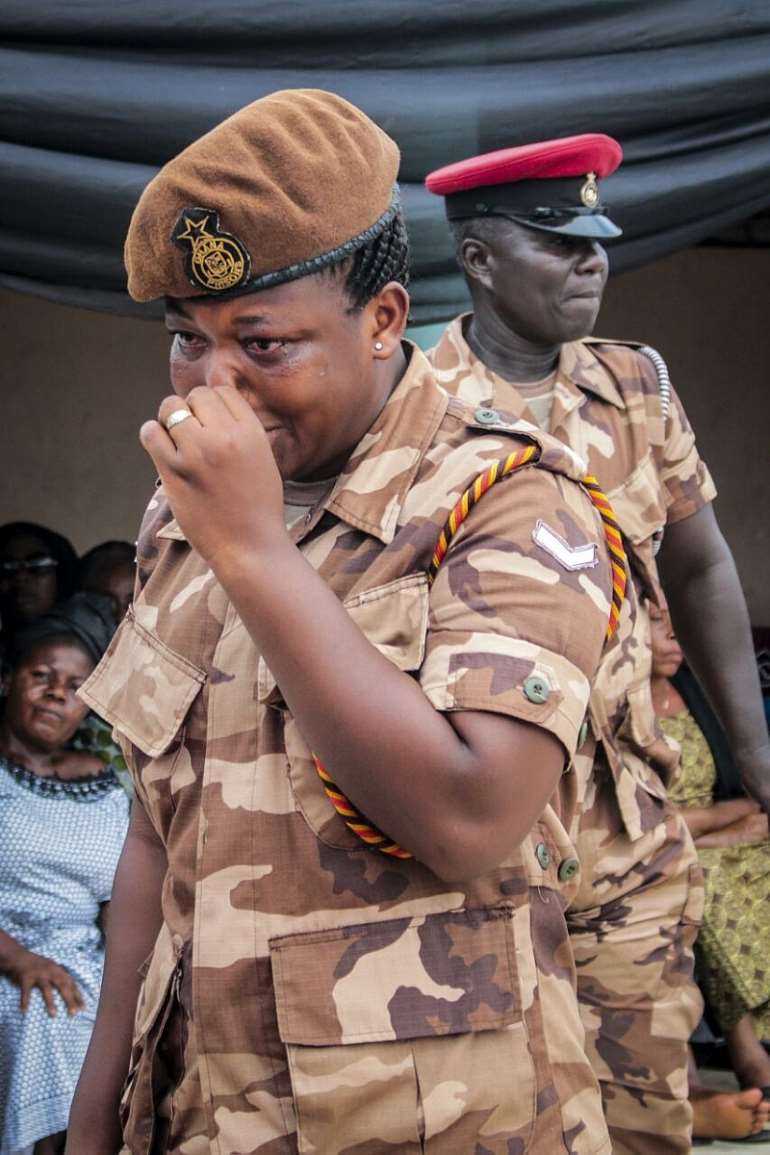 A close friend at the Prisons Service
22 of 23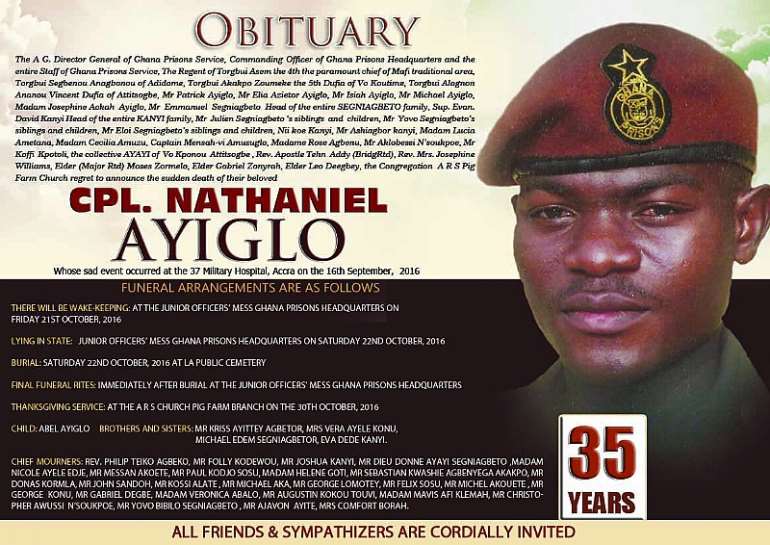 CPL. Nathaniel Ayiglo (1981 – 2016)
23 of 23
Nathaniel Ayiglo buried with his favourite instrument. His trumpet.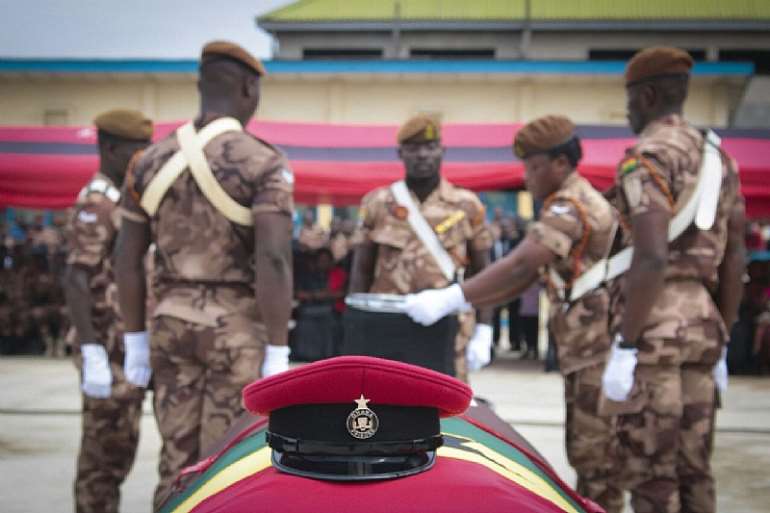 Nathaniel Ayiglo buried with his favourite instrument. His trumpet.
As Photographed by Augustine Nii Teiko