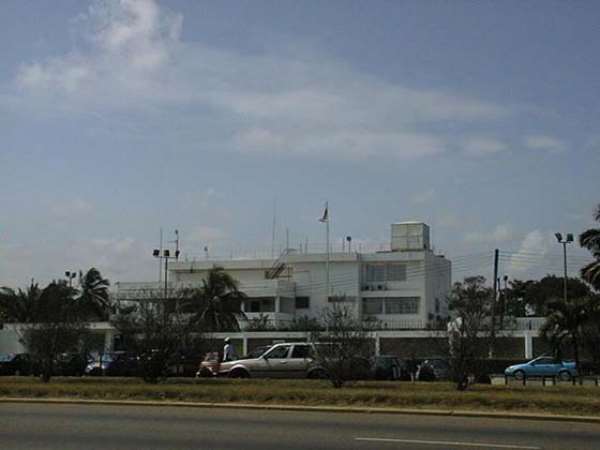 Accra, March 17, GNA - A stepped-up anti-fraud program and close cooperation between the American Embassy in Accra and the Criminal Investigations Department (CID) of the Ghana Police Service led to the arrest of seven visa applicants at the US Embassy this week on suspicion of fraud.
A statement from the Press Attach=E9 of the Public Affairs Section, U.S. Embassy Accra on Thursday said all those who were arrested used fraudulent documents in support of their non-immigrant U.S. visa applications.
"The US Embassy has a zero-tolerance policy for fraud," the statement quoted a consular official at the US Embassy as saying. "We train our officers to look for fake documents and imposters. When we catch them, we work closely with the Ghanaian authorities to see that they are arrested. We appreciate the excellent support we receive from the CID".
The statement said in recent months, the cooperation between the Visa Fraud Unit of the CID and the American Embassy's Consular Section had led to more than 75 arrests.
It said those arrested had included imposters posing as everything from seamen and students to businessmen and university professors, as well as fraudsters using bought or stolen financial documents to inflate their assets.
The statement said CID investigations of arrested US visa applicants had resulted in numerous criminal convictions. It said in addition to the anti-fraud training all American officers received, the Embassy had an anti-fraud unit that specialized in detecting imposters and fake documents.
When a visa applicant is discovered to have committed fraud, the information is stored as part of the applicant's file. The US Embassy's anti-fraud officer cautioned applicants: "It is very unlikely that person who has committed fraud will ever get a visa of any sort to the United States."
Embassy officials said that the fraudsters made the visa process harder for everyone "Since some people cheat in their applications, all documents must be carefully scrutinized for fraud. This makes the visa application process longer for everyone."