NPP complains over independent candidate's use of party symbols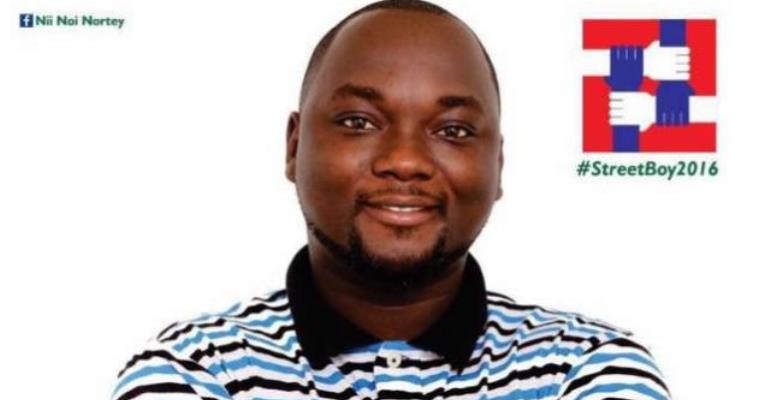 The New Patriotic Party (NPP) in the Klottey Korle Constituency of the Greater Accra Region have complained about Nii Noi Nortey's use of party symbols in his campaign as an independent parliamentary candidate.
In a November 23 letter to Valentino Mr Nortey, the executives say he cannot break ranks with the party and still continue to use the party's name, colours and symbols in his campaign.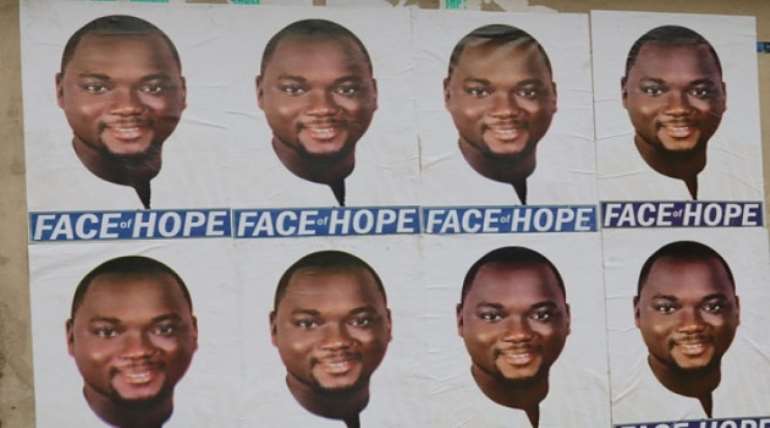 Dissatisfied Mr Nortey went independent after he lost the party's primary under controversial circumstances.
The results of an earlier primary in August 2015 which he won was cancelled by the party in February after a contestant Phillip Addison challenged the process.
In the re-run in February 2016, Mr Addison, who was the lawyer for the NPP Presidential candidate Akufo-Addo in a 2013 Supreme Court case, won.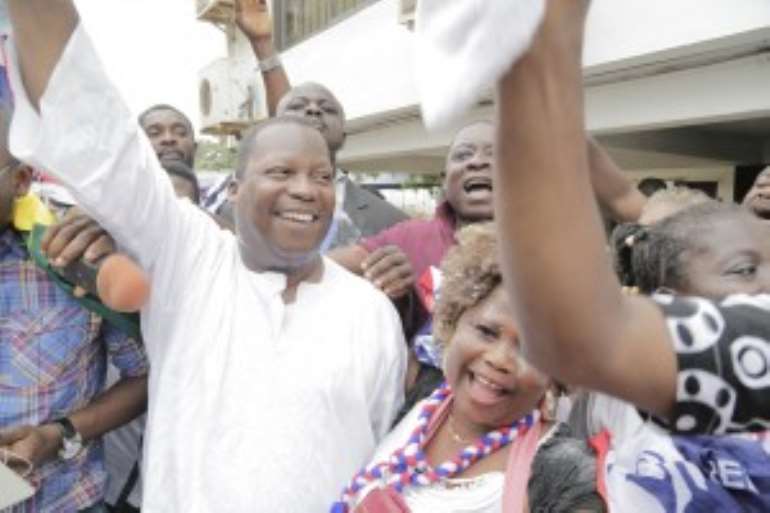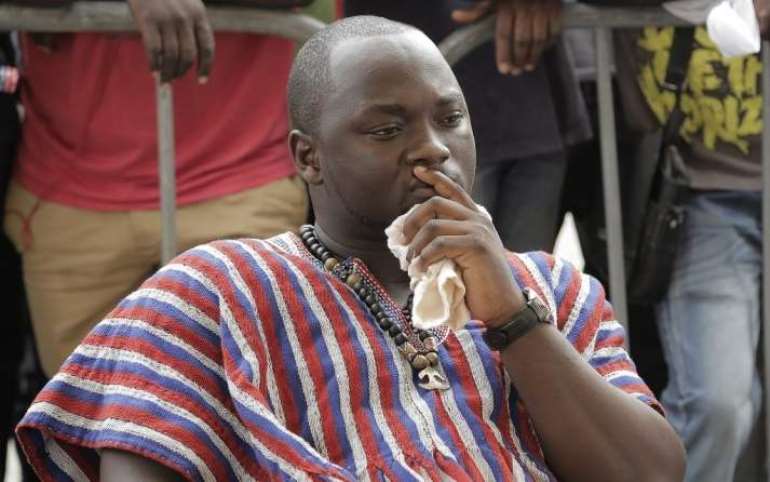 Photos: [L-R] Philip Addison celebrates as Nii Noi Nortey mulls
Feeling short-changed, Nii Noi made good of his vow to go independent.
The Klottey Korle seat is now a high-energy contest involving three candidates.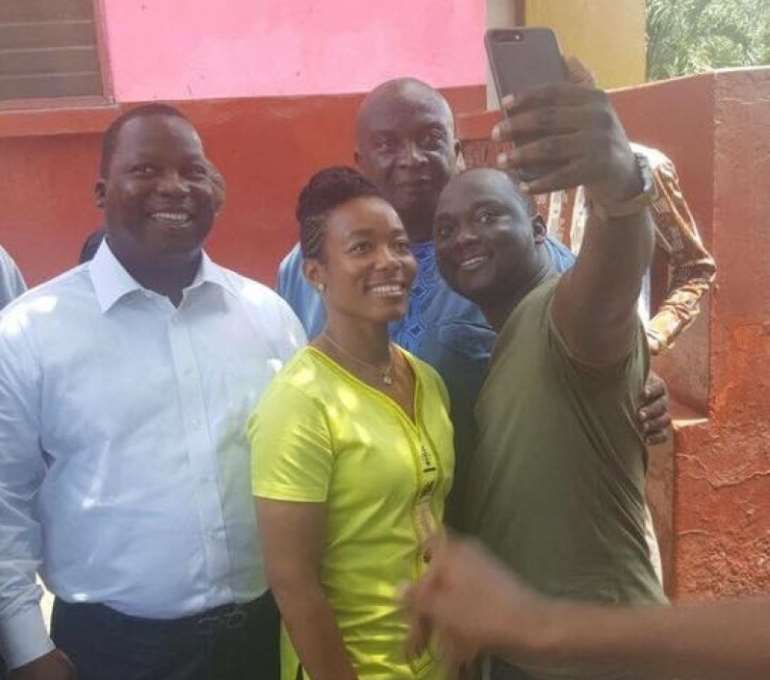 The governing National Democratic Congress' (NDC's) candidate Dr Zanetor Rawlings who is the first daughter of the former President Rawlings is contesting Mr Addison and Mr Nortey.
With barely eight days to the polls, the NPP in Klottey Korle says Mr Noi Nortey by going independent has automatically terminated his membership.
The party fears that his continuous use of party symbols could create confusion in the minds of voters and hurt the party's chances in the polls.
While a split has appeared in the NPP, the NDC camp has not been free of controversy.
Dr Rawlings' victory was challenged by the incumbent NDC MP Nii Armah Ashitey.
The legitimacy of the process was debated in court for seven months until the Supreme Court last July, endorsed Dr Rawlings' claim that she was the rightful winner in the lopsided NDC parliamentary primaries contest.
The winner of the Klottey Korle seat will be the party which manages its internal issues better and analysts are tipping the daughter of the former President to win.
Story by Ghana|myjoyonline.com|EA