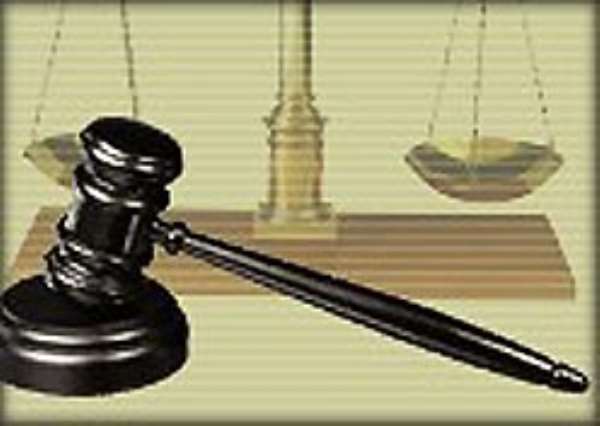 Accra, March 16, GNA - The Attorney-General and Minister of Justice, Mr J. Ayikoi Otoo, on Wednesday requested that two police officers who must be lawyers be posted to his office to start prosecutions on behalf of the department to clear the backlog of cases.
The request was made when the Minister held a meeting with the top hierarchy of the police to find lasting solutions to the problems leading to non-prosecution of, especially, criminal cases. A statement Mr Otoo signed expressed discomfiture not only over the backlog of cases piled up before the courts but also of recent media comments "which attempts to lay the blame at the Attorney-General's Department, particularly the Prosecution Division.
Touching on the need for the Police to play its part, the Attorney General pointed to areas that fell under the responsibility of the Police such as submission of dockets to the AG's Department on time and a close link with Attorneys from the AG's office to assist the Police. The AG said the unwillingness of the Police to protect land owners or those who possessed land or to prosecute trespassers was leading people to engage land guards.
He said under Act 29, section 157 of the Criminal Code, "it is an offence for another to enter upon any land belonging to or in the possession of any other person."
"Unless the police begin to arrest and prosecute such regular trespassers, the menace of land guards would persist."
Mr Otoo ordered the police "to start arresting trespassers as well as give protection to owners and persons in possession."
He also called for change in attitude over the friendly posture of Police prosecuting officers to accused persons instead of the complainants.
"The Police must assist the complainants and get the complainants to assist them to prosecute, instead of them being friendly with the accused persons and sometimes treating the complainants as enemies."
Mr Osafo Sampong, Director of Public Prosecutions (DPP), said an accused should be charged through the proper procedure and that there were many factors, which might delay prosecution of cases.
He explained that the Constitution granted an accused person the right to a fair trial, which, among other things, required legal presentations but the absence of lawyers in court due to transfers, retirement or deaths of criminal investigating officers, Police Prosecutors and also judges, affected the speedy hearing of cases.
The DPP said other problems underlying delays in prosecution of cases where witnesses are unwilling to appear in court.
He stated that not less than four months might be required for a robbery trial and where death occurred as result of robbery, since the sentence was one of death, a jury must try the accused.