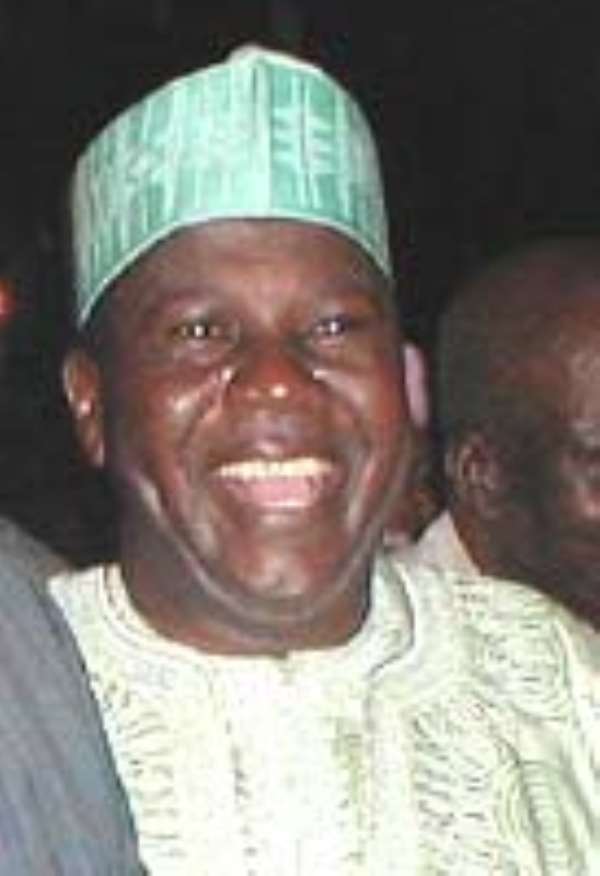 The Special Assistant to President Rawlings, Mr. Victor Emmanuel Smith on Tuesday fingered Mr. Kufuor's Vice President, Alhaji Aliu Mahama, as the one who ordered the chairman of the Council of the University of Development Studies to cancel the special graduation scheduled for Saturday March 19 2005, at which President Rawlings was expected to be honoured with an honorary doctorate degree.
Even as Mr. Victor Smith was on Joy FM exposing the Vice President's role in the cancellation of the programme, the National Organiser of the NDC, Hon. Ofosu Ampofo, who was also participating in another discussion programme on Peace FM that very day, revealed that sometime last week, Baby Ansabah, the Deputy Editor of the pro-government newspaper, the Daily Guide told him authoritatively that the proposed award would never come off.
Hon. Ampofo intimated that even though he was a bit taken aback by the vehemence with which the Daily Guide Deputy Editor made his prediction he not take him too at the time. "With hindsight it is clear the man knew what he was talking about," Hon. Ampofo said in Twi.
It would be recalled that the campaign to scuttle the presentation of an honorary degree on President Rawlings by the UDS actually began with a publication in the Daily Guide sometime last week that alleged that the decision to honour President Rawlings in the manner proposed was a unilateral decision of the Vice Chancellor of the UDS.
However that publication was exposed as totally false and baseless when the Vice Chancellor, Prof. B. K. Kaborese came out to outline the process of selection and also revealed that President Rawlings is not the only personality that the UDS has decided to honour with the award of an honorary degree.
Having failed to achieve the intended purpose, the orchestrators moved a gear up in a move that allegedly saw the Vice President summoning the Chairman of the University Council, Prof. Daniel Gyimah, to the Castle, Osu, on Friday and ordered him to cancel the programme on the grounds of national security considerations.
An embattled Prof. Gyimah evidently too afraid to incur the anger of his political bosses had no option and issued a letter to the Vice Chancellor directing that the ceremony be cancelled.
The efforts by government to scuttle the award do not come as a surprise to most observers who have have not failed to take note of the relentless battle the Kufuor regime has waged from day one to demonise President Rawlings and denigrate all his achievements. Mr. Kufuor has stated that the Rawlings-led governments achieved nothing for Ghana. This latest effort is therefore considered as an integral part of the same agenda.