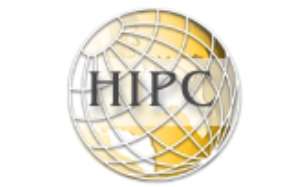 Koforidua, Mar. 10, GNA - Eleven districts in the Eastern Region had benefited from a total of 98 projects costing 13.630 billion cedis under the Social Investment Fund's (SIF) poverty reduction programme between 2002 and February this year.
Funding of the 17.653-billion-cedi programme was sourced from the Highly Indebted Poor Country (HIPC) Initiative, which contributed 2.708 billion cedis, the Organisation of Petroleum Exporting Countries (OPEC) 2.754 billion cedis and the African Development Bank (AfDB) 12.190 billion cedis.
The projects included classroom blocks, water and sanitation, health facilities, drainage construction, skill acquisition and development and agricultural services in the various districts. The Eastern/Volta Zonal Officer of the SIF, Mr Justice Akuffo-Henaku, who made this known in an interview on Wednesday at Koforidua said, under the HIPC sub-projects, six districts benefited from over 1.318 billion cedis of the 2.708 billion cedis amount approved.
He said under the OPEC sub-projects, six districts benefited from 12 projects, costing 1.979 billion cedis out of which seven were completed and five nearing completion.
Mr Akuffo-Henaku said under the AfDB sub-projects, over 10.432 billion cedis was disbursed for 74 projects distributed among all the eleven districts, out of which 55 had been completed with the Afram Plains alone having 19 of the completed projects.
He commended the enthusiasm of some of the beneficiary communities towards the contribution of their 10 per cent share of the project costs in either cash or kind, citing those in the Asuogyaman, who had contributed 90 per cent of the cost of their four projects, while Kwaebibrem District raised 80 per cent to complete 7 out of the 12 projects.
The Afram Plains had completed 20 out of the 23 projects, while Birim South had completed 11 out of the 14 projects by the end of 2004. He, however, deplored the attitude of most communities in the Manya Krobo and Yilo Krobo districts, which he said failed to fulfil their 10 per cent contribution, while some also showed "hostile" attitude towards the contractors of the projects.
Mr Akuffo-Henaku said the second phase of the programme, which would include urban poverty reduction, takes off in April, this year, and would involve the Akuapem North and Akuapem South, New Juaben, Kwahu West, East Akim and Atiwa districts.
Under the SFI micro-finance component, he said, funds were channelled through some Rural Banks such as the South Akim Rural Bank, Manya Krobo Rural Bank and the Kwaebibrem Rural Bank for disbursement to groups and individual beneficiaries.
Mr Akuffo-Henaku said an amount of 300 million cedis was given to the South Akim Rural Bank for disbursement but it also contributed over 1.191 billion cedis, the Manya Krobo Rural Bank was given 440 million and it added 1 billion cedis, while the Kwaebibrem Rural Bank received 200 million cedis.