NPP Condemns Attack On Akuffo-Addo's Residence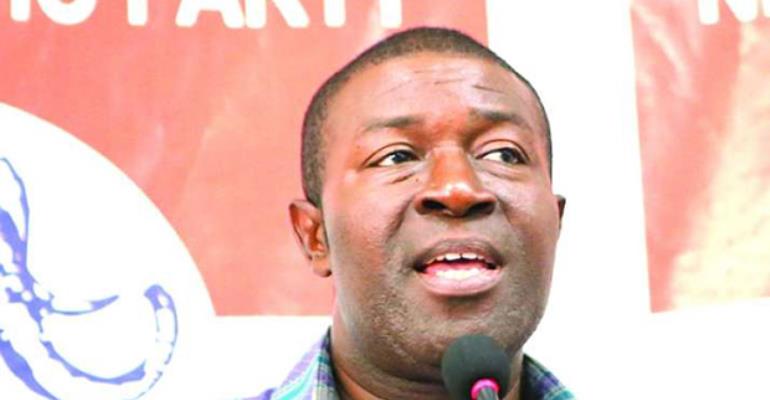 In a press release signed by the Director of Communications of the NPP, Nana Akomea, The NPP has condemned attacks on the residence of the flag bearer of the NPP, Nana Akuffo Addo. Below is the full statement:
Press Release
The NPP wishes to condemn, in the strongest possible terms, the latest provocation by the NDC in attacking the home of our Flagbearer, Nana Addo Dankwa Akufo-Addo.
Early this morning, a large crowd of NDC supporters led by one Ako Gunn, one of the Muntie 3 who was recently pardoned by President Mahama after being jailed for threatening to rape and murder the Chief Justice of the Supreme Court, massed up in front of the home of Nana Addo, and violently attacked the security detail outside the presidential candidate's house. We thank the police for their speedy and invaluable intervention.
The motive for this act is not in doubt. The NDC was clearly there for one reason and one reason only: to assault NPP supporters and create an environment of fear within Ghana 24 days to the election.
This action was premeditated and unquestionably violent. Amassing NDC supporters outside of the NPP Flagbearer's house is part of a broad range of calculated, violent, and provocative acts designed to bait the NPP into responding in similar fashion.
Such behavior is a threat to the integrity of our democracy and must not be tolerated.
We call on the National Peace Council, the Christian Council, and all Civil Society Organisations to let their voices be heard in condemnation of this violent act.
…signed…
Nana Akomea
(Director of Communications)