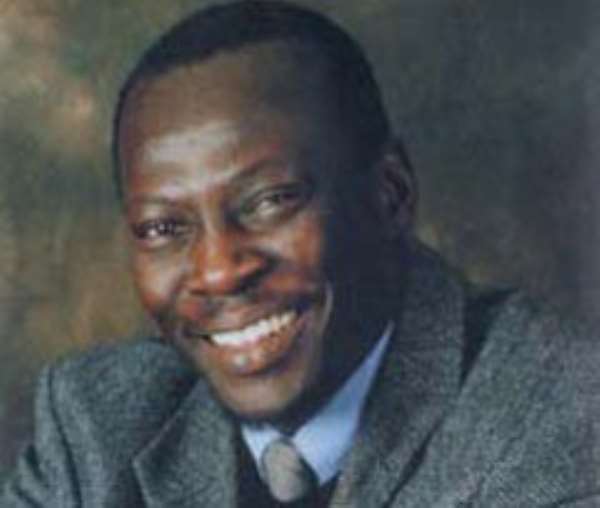 Cambridge, United Kingdom. March 9, GNA - Dr Ato Quayson, Director of the African Studies Centre, University of Cambridge, at the weekend urged Ghanaian students in the Diaspora to return home and assist in national reconstruction after the completion of their academic programmes.
He said they were indispensable in nation building adding; "even as students struggling to find your feet, members of your families back home require you to remit them occasionally, and the Government expects you to offer practical solutions to Ghana's socio-economic and political problems".
Dr Quayson was speaking on: "Who is a Ghanaian", at a function organised by the Cambridge University Ghanaian Society to mark Ghana's 48th Independence Anniversary, in Cambridge.
He asked the students to consider themselves, as ambassadors of Ghana, obliged to work hard to raise the image of the country and to assist in national development.
The Director of the Centre said: " Some Ghanaians travel abroad with the sole aim of getting money and returning to lead their people. But I expect you as students to acquire skills, knowledge and of course some money and to go back to serve your people."
Dr Quayson, who is also Reader in Commonwealth and Post-Colonial Literature, Fellow of the Pembroke College of the University, noted that despite the diverse ethnic groupings in Africa, the people seemed to have similar problems.
He, therefore, asked Ghanaian students abroad to consider themselves as Africans, ready to assist in eliminating diseases, poverty, illiteracy and ignorance among other problems from the Continent.
Miss Mary Manu-Marfo, President of the Society, said it was regrettable that, even though, Ghana achieved independence from Britain in 1957, earlier than many other African countries, the country was plunged into political turbulence, setting the clock of progress backward.
She, however, expressed optimism that with the inception of democracy in 1992, which was proving successful, Ghanaians would unite and work together to ensure economic progress. Miss Manu-Marfo said Ghanaian students in the Diaspora were inspired by the high sense of nationalism of the founding fathers of Ghana and would, therefore, contribute meaningfully to the socio-economic and political development of the country.