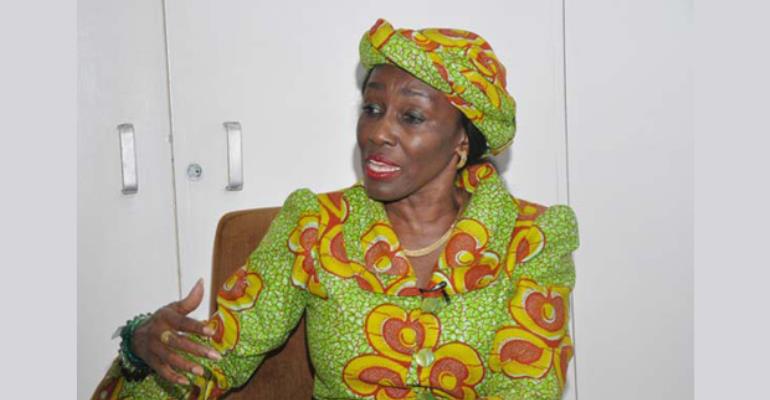 The National Democratic Party (NDP) says the Electoral Commission (EC), headed by Charlotte Osei, is adhering to its roadmap to hand over the presidency of the country to a selected candidate.
The posture of the EC confirms that the Commission is not actuated and driven by a desire to deliver a world-class election in Ghana but to hand over the presidency to a selected candidate, according to the party.
It would be recalled that the Supreme Court on Monday in a unanimous decision ordered the EC to allow the 12 disqualified presidential candidates, including Nana Konadu, the presidential candidate of the party, to correct errors on their nomination forms ahead of the December polls.
But Mohammed Frimpong, Secretary of the party, in a statement issued in Accra, yesterday stated that it was surprised the EC had found 33 new irregularities instead of the one the Commission had already complained about.
He said the Commission highlighted the new errors without any forensic proof that those signatures could not have been signed by the same people.
The statement noted that "our officers strongly challenged this absurdity but EC is insisting that between now and 5pm, we should produce 33 persons from almost every region in the country to verify their signatures before the EC."
The NDP secretary argued that the Commission was threatening to disqualify the party due to "this new and never mentioned ground.
It said "we dare the EC to show Ghanaians that none of the jack-in-the box issues it is raising suddenly and belatedly about our nomination do not exist on the nomination forms of the parties and candidates that it claims to have passed to stand for the elections.
"The EC has not been fair to and candid with us, its actions have been arbitrarily, capricious and bias based on resentment, prejudice and personal dislike: its acts are not in accordance withy due process of law."
Mr. Frimpong commented: "We are calling on the EC to immediately desist from its oppressive tactics and with immediate effect reverse this illegal demand of us else we would have no option but to return to court. The EC should note that in our case in court, there is still a pending interlocutory injunction application."
By Jeffrey De-Graft Johnson
[email protected]