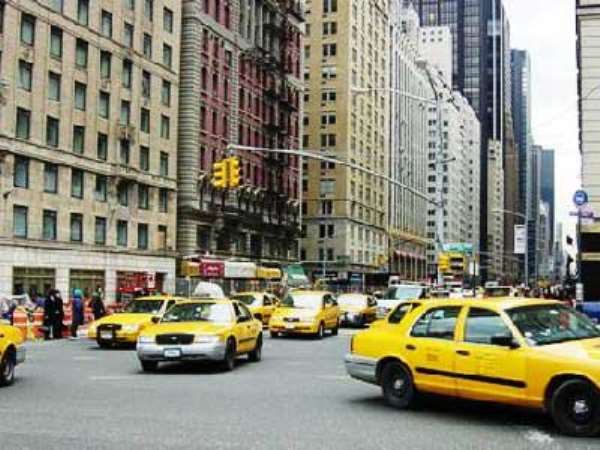 When Benjamin Adjepong returned $6,664.64 in cash a rider left in his livery cab last November, he didn't know he had only nine weeks to live. But if he did, it wouldn't have made any difference in his decision, his wife and friends said yesterday.
The 54-year-old father of two was brought up by his folks in Ghana to believe in honesty, hard work and to love and care for his family - no matter what.
"He didn't get a reward for returning the money," said widow Florence Adjepong, 38, "but people praised him and that made him happy. He was happy he did the right thing. He never regretted it."
Benjamin Adjepong's integrity was reported in a Nov. 16 Daily News story.
A month later, he was in excruciating back pain. But the driver known to his friends as "Americaman" because he constantly expressed his love for this country, kept working 12-hour days.
Doctors said take it easy, it's the driving that's causing the pain. But Adjepong kept plugging away until the middle of January, when the pain got so bad he was forced into a hospital emergency room.
You've got advanced stomach cancer, the doctors told him. Ten days later, on Jan. 28, Benjamin Adjepong died.
Now his wife of 16 years is struggling to cope with her grief and to care for their son, Bernard, 5, and infant daughter, Stephanie.
Friends are helping to pay for his funeral today at the Hirsch & Son Funeral Home on Jerome Ave. in the Bronx. The service was delayed so members of his family could get to New York.
A Benjamin Adjepong Family Fund has been set up by the Rev. Michael Darko, pastor of The Congregation of International Charismatic Church. Donations can be sent to Darko, 1314 Merriam Ave., Bronx, N.Y. 10452.
Originally published on March 4, 2005