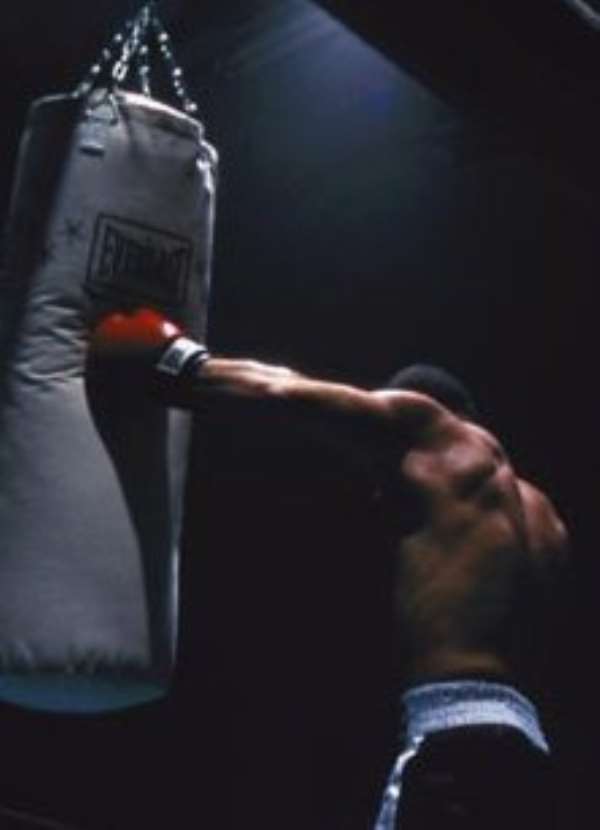 Accra, March 2, GNA - Obric Sala Promotions Syndicate, organisers of the Commonwealth Welterweight Championship bout between Joshua "Bukom Tsatsu" Okine of Ghana and Fatau Onikeke of Nigeria will on Thursday, March 3 organise a press conference towards the Friday, March 4 fight.
The conference fixed for 11:00 am, is to inform the public about the highlights on the preparations made by the syndicate ahead of the fight scheduled for the Azumah Nelson Sports Complex in Accra. According to Nii Lantey Vanderpuije, a member of the Promotions Syndicate, the conference will also afford the organisers the opportunity to introduce all the boxers on the bill to the public.
Mr Vanderpuije said that the boxers would also undergo a weigh-in exercise as well as medical examinations after the conference to ensure that they are in good shape for the night. Also featuring on the bout is the National and West Africa Lightweight championship bout between Ben Ankrah and Bilal Mohammed. The night will also see Herbert Quartey facing Galley Cudjoe for the National and West Africa Bantamweight title, with Lartei Lartey battling Ezekiel Alamu in a Super-Lightweight contest. Braimah Kamako also known as "Bukom Banku" will take on veteran Sugar Ray Akwei in a Light Heavyweight contest.