US Visas: What Information Must I Provide In My Electronic DV Entry?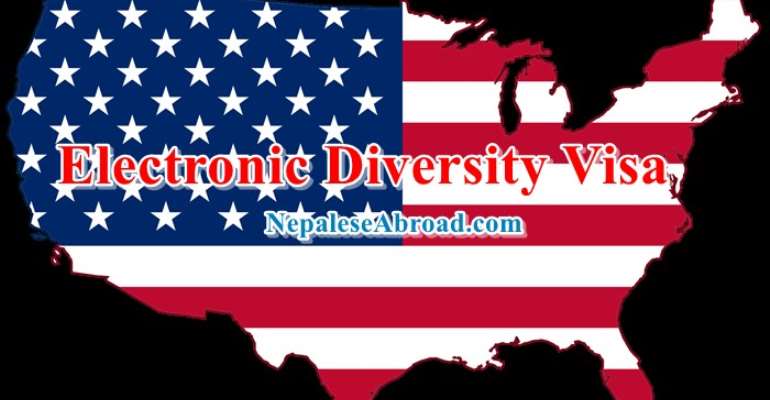 Introduction
In our last article, we considered some information you must know when filing your DV entry. We said that it is preferable that you file your own entry, though you may engage someone to do that on your behalf. We further said that you must retain your confirmation page for your records even if someone filed the entry on your behalf. In today's article, we will consider the type of information or details you must include in your DV entry.
Personal Information
Log on to www.dvlottery.state.gov and click on "Begin Entry". Enter your personal details including your full name, gender, birth date, city and country of birth, country of eligibility for the DV program and country where you live today. Your country of eligibility will normally be the same as your country of birth. Your country of eligibility is not related to where you live or your nationality, if different from your country of birth. For example, a Ghanaian by birth may qualify to enter the lottery even if that person no longer lives in Ghana or has acquired another nationality.
Contact Details
You must enter your mailing address, phone number and email, though your phone number is merely optional. Provide an email address to which you have direct access, and will continue to have direct access after you have been notified about your selection. If your entry is selected and you respond to the notification of your selection through the Entrant Status Check, you will receive follow-up email communication notifying you about details of your immigrant visa interview. Under no circumstance would you be notified of your selection via email.
Photograph
You will also be required to submit a photograph taken within the last 6 months of yourself, your spouse and all your children. The photographs must meet technical and compositional specifications. Group photographs are not allowed.
Highest Educational Qualification
Select your highest level of education at the time of filing your entry. The options are from primary school to a doctorate degree. Remember that eligibility requirement for the DV program is a high school education or its equivalent. Do not file your entry if you do not possess the educational requirement since you will be disqualified at the time of your interview.
Spouse
If you are married, you must list your spouse regardless of whether he/she lives with you or intends to immigrate to the U.S. If you are divorced or your spouse is deceased, you do not have to list your former spouse. You do not need to list your spouse if he/she is already a U.S. citizen or U.S. Lawful Permanent Resident, though you will not be penalized if you did. If your spouse is eligible he/she may still submit a separate entry even though he or she is listed on your entry, as long as both entries include details about all dependents in your family
Children
You must list all unmarried children under 21 years at the time of your entry. This includes your natural children, your step-children (even if you are now divorced from that child's parent), your spouse's children, or children you have formally adopted in accordance with applicable laws. You must list the children even if they no longer reside with you or you do not intend for them to immigrate under the DV program. You are not required to list children who are already U.S. citizens or Lawful Permanent Residents, though you will not be penalized if you did. You must not list your parents and siblings since they are ineligible to receive DV visas as dependents.
If you fail to include an eligible dependent on your entry, your case will be disqualified at the time of your visa interview and no visas will be issued to you or any of your dependents. This only applies to those who were family members at the time the original application was submitted, not those acquired at a later date.
Emmanuel Opoku Acheampong
Disclaimer: This article only provides general information and guidance on U.S. immigration law. The specific facts that apply to your matter may make the outcome different than would be anticipated by you. The writer will not accept any liability for any claims or inconvenience as a result of the use of this information. The writer is an immigration law consultant and a practicing law attorney in Ghana. He advises on U.S., UK, and Schengen immigration law. He works for Acheampong & Associates Ltd, a law firm in Accra. He may be contacted on [email protected] or www.acheampongassociates.com.