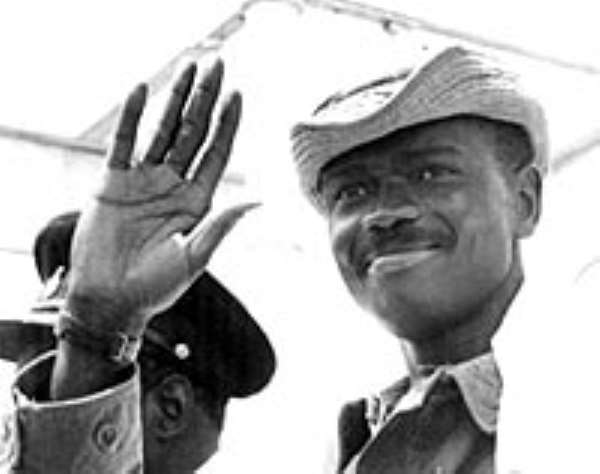 The Convention People's Party and the People's National Convention, have said that they find unacceptable, the portrayal of the February 24, 1996 coup as a military intervention by patriotic officers to overthrow the "dictatorship" of Dr. Kwame Nkrumah.
A joint statement to mark what the two parties described as "the infamous coup of 1966" said that Nkrumaists did not accept such portrayal as the facts of the event because the coup makers of 1966 were not interested in any political freedom or economic emancipation of Ghanaians, but were mercenaries paid by the Central Intelligence Agency of the United States to stage the coup for imperialist, who saw Nkrumah's economic programmes as a threat to their markets and financial interests in Ghana and the rest of Africa.
The statement wondered how "people who claimed to be champions of human rights, rule of law and democracy" did not see it fit to condemn acts such as the caging and parading in the streets of Accra of Boye Moses, a close confidante of Nkrumah.
"It is obvious that since the infamous coup of February 24, 1966, this country has been languishing in darkness and poverty because of the greedy few who were paid to seize power, but did not have a clue as to how to manage a nation", the statement said.
The parties mentioned some of the factories built by Dr. Nkrumah and the production of various items and crops during his time, and how they were neglected after his overthrow, as part of the causes of the country's underdevelopment.
It said that the day of the coup was "a dark day in the history of Ghana which can not be wished away" and called on Ghanaians to remember those who stood up gallantly to resist the coup. The statement called on Ghanaians to defend the Constitution of the country, and not to allow themselves to be drawn into coups.