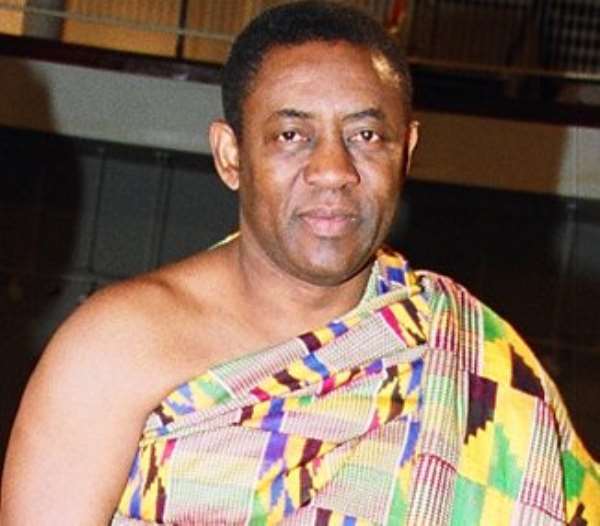 H.E Mr Isaac Osei, Ghana's High Commissioner to the United Kingdom has urged Ghanaians abroad to support Ghanaian enterprises by patronising their goods and services.
He said by supporting Ghanaian enterprises they would not only help them to grow and create wealth but pave the way for them to bring their resources and experience to Ghana as real shareholders of Ghana Incorporated
In support of the Ghanaian enterprises therefore, Mr. Osei urged the Ghana International Bank to begin the process of improving financial intermediation between the bank and the Ghanaian community.
Mr. Osei made these remarks at the fourth annual forum for the Ghanaian community held in London to sensitise them on developments at home. The forum provided Ghanaians in London the opportunity to comment and ask questions on national issues.
The forum which had as its theme- "Twelve Years of Constitutional Rule:- Peace, Stability and Development", was attended by a cross section of the Ghanaian community in the life including opinion leaders, friends of Ghana and chiefs resplendent in their regalia.
Top Ghanaian highlife exponents, Ben Brako and Smart Nkansah were on hand to treat the large gathering to songs from their repertoire while Andy Kofie, a Ghanaian reggae singer also treated the crowd to one of his compositions.
Echoing the President's appeal to the younger generation to always think first about their country, Mr. Osei said it was incumbent on them to prepare themselves to enable them play their role in Ghana.
Towards the realisation of that objective, Mr. Osei urged parents to encourage their "children to take advantage of educational opportunities available in the UK" and added that" the future Ghana belongs to those who prepare themselves well".
High Commissioner Osei said it was the added responsibility of parents to make an effort to bring up their children as Ghanaians.
"To many of our children are lost because they cannot speak any of our languages. It is not their fault," said Mr. Osei.
On discipline, Mr. Osei urged Ghanaians to continue to comport themselves well, to live within the bounds of the law and respect the laws of the UK.