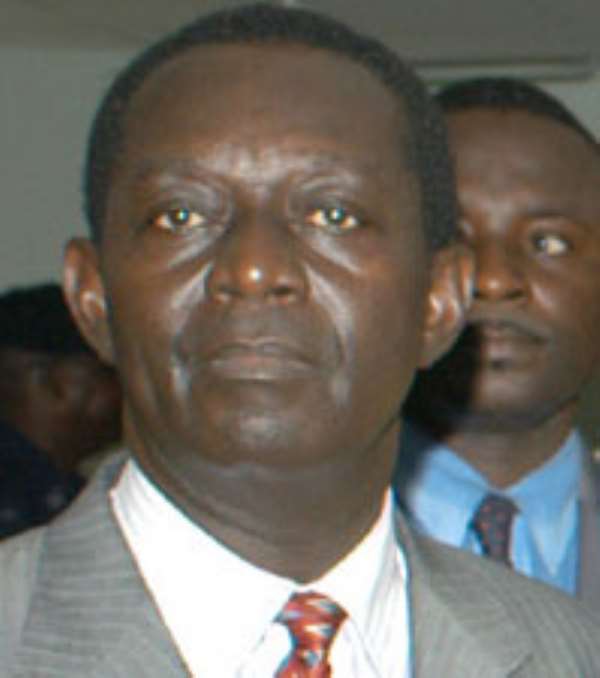 Accra, Feb. 22, GNA - Defence Minister, Dr Kwame Addo-Kufuor on Tuesday reaffirmed Ghana's commitment to internal and regional stability and appealed to France to use its influence to bring stability to Togo and Cote d'Ivoire.
Dr Addo-Kufuor told the French Ambassador to Ghana, Mr Pierre Jaquemot, who paid a courtesy call on him at his office in Burma Camp, that instability in neighbouring Togo was a threat on the development of Ghana.
"The last thing we would think about is the lot of instability around us, in Togo and La C=F4te d'Ivoire, and we are appealing to France, through you, to bring stability to Togo."
Dr Addo-Kufuor related areas of excellent relations between France and Ghana, particularly in naval defence training, and appealed to the Ambassador to ask the Ministry of Defence of France to make one or two slots for training of senior personnel to understand its military doctrines in peacekeeping.
The Defence Minister expressed appreciation to France for its logistic support, and stated again the appreciation of the Government of Ghana for ambulances it gave the 37 Military Hospital during the duty tour of the last ambassador.
He also praised the efforts the two countries were making in the studying and understanding French language at the Kofi Annan International Peacekeeping Centre (KAIPTC).
Mr Jaquemot said France was supporting ECOWAS to bring stability in Togo, and added that France would also help that country to have free, fair and transparent elections. "We will do our best to go forward for democracy and stability in Togo."
Mr Jaquemot stated that there was a big demand for French lessons, and said with the French Language training programmes being pursued, the language should not be a problem.
The German Ambassador to Ghana, Mr Peter Linder, who also called on the Minister, reaffirmed his country's readiness for bilateral co-operation between the countries.
He said Germany was ready to continue to partner Ghana in offering training at the KAIPTC.
Dr. Addo-Kufuor observed that the construction of the KAIPTC was made possible with the initial support of the German Government, and expressed the hope that the response of Germany to assist with the next phase of the expansion of the 37 Military Hospital, which would involve the Maternity, Children's and Accident and Emergency Wards, and capacity development, would be favourable.