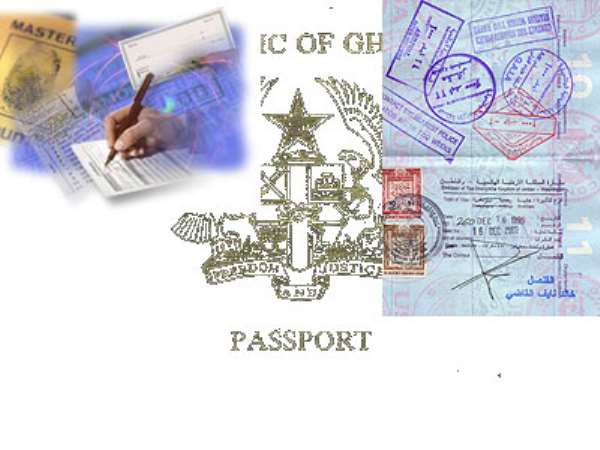 Court refuses bail for woman who allegedly defrauded queenmothers Accra, Feb. 22, GNA - An Accra circuit court on Tuesday refused bail for Nana Yaa Bodom, 51, Director of Great African Travel and Tour, who allegedly duped 25 queenmothers and their entourage numbering 64 for a total of 192,000 dollars with the aim of securing them visas to visit Queen Elizabeth of England.
The court explained that Bodom was unable to tell the court exactly where she resides in the country.
Prosecuting, Police Chief Inspector Bennett Sarfo told the court that the police still needed enough time to investigate the case further and prayed that the Queenmothers' passports be released to them.
Chief Inspector Sarfo contended that Bodom had no place of residence in Ghana and possessed two foreign passports. According to Chief Inspector Sarfo, Bodom had an accumulated hotel bill of 11,000 US dollars unpaid and he was afraid that if granted bail she would abscond.
Counsel for Bodom, Mr Johnny Adabo prayed that the court granted the accused bail since she is a Ghanaian and would make herself available to police.
Mr. Adabo told the court that the accused person was not a fraudster but a genuine person who was trying to raise the image of Ghana and source for funds to develop her community.
He said Bodom was not a fraudulent person and that the documents passed through the Chieftaincy Division and the Ministry of Tourism. He said Bodom should rather be encouraged.
Mr Adabo said his client had been helping other nationals in terms of hotel reservations, maintaining that, "the idea was sold and bought and that it was a contract that was signed between the people and his client".
Her plea was not taken and the case was adjourned to March 1. She was remanded to assist in further investigations.
Prosecuting, Chief Inspector Bennett Safo told the court, that last year, the accused person went round the country claiming that she was organising a tour of London for Queenmothers nationwide to visit Queen Elizabeth and other traditional institutions in the United Kingdom. Chief Inspector Safo said Bodom succeeded in collecting an amount of 3,000 US dollars each from the sixty-four persons but failed to honour her promise.