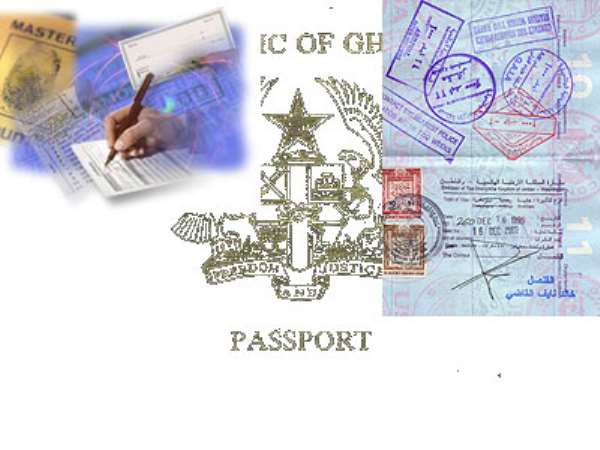 Accra, Feb 22, GNA - Police on Monday arrested two members of a syndicate that forges introductory letters of schools and organisations to foreign missions to seek visas.
The two are Clifford Selassy, 23, first year student of Central University College (CUC) who operates a business centre at Mataheko and Derrick Heyman.
Mr Peter Gyimah, a Deputy Superintendent of Police and Head of the Visa Fraud Unit of the Criminal Investigations Department (CID), told the GNA that Police arrested one Anthony Asare who went with some fake documents and identity card of CUC to obtain a visa.
Asare mentioned Derrick as the originator of the documents and investigations led to the arrest of Selassy who was said to be the brain behind all the fraudulent documents.
Following a search at the business premises of Selassy, Police discovered identity cards and letters of CUC, forged tax clearance certificates, rubber stamps allegedly belonging to the Student Affairs Coordinator of the CUC.
Also found were a copy of a scanned British passport, a scanned Electoral Commission voters' identity card and a Ghana passport. He said a computer; a scanner and a printer with some diskettes were seized from Selassy's business centre.
When the police accessed information on Selassy's computer, they discovered letterheads of Takoradi Polytechnic, Accra Polytechnic, Institute of Professional Studies (IPS), Ghana Registered Nurses Association (GRNA), Midwifery and Nurses Training School, Sekondi, and King Faisal International School.