Daffiama - Bussie - Issa District Student's Union Wage War Against Teenage Pregnancy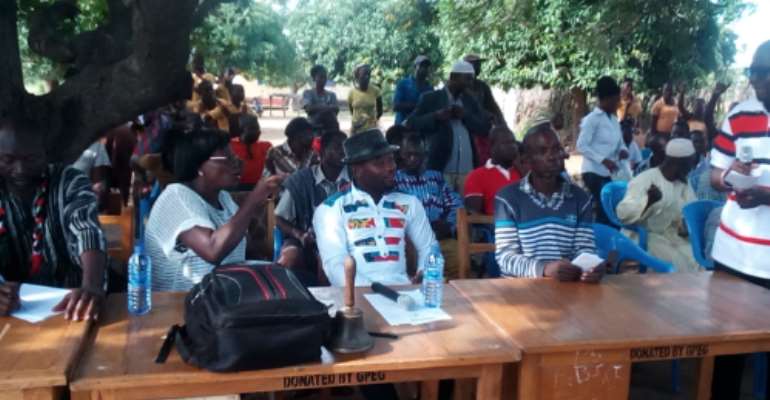 Daffiama-Bussie-Issa is one of the young districts that was created out of the then Nadowli district in 2012. As a new district which is still battling with various development challenges, the students across the country from the district came together to contribute their quota to catalyze the development process of the district.
The Union identified teenage pregnancy as a threat to quality education and youth development. The 2016 mid year review of the Ghana Health Service indicates that fifty eight(58) cases have been recorded so far. This is about a 98% increased from last year's figure of thirty(30) cases.
In an educational forum organized by the Union on 29/09/16 at Tabiasi which brought students, youth groups, parents, teachers and several other stakeholders, strategies were discussed as to how this canker can be eliminated.
Speaking at the event, the president of the Union, Mr Zumankyere Aloysius said, the Union is ever ready to work with all stakeholders to fight and monitor the situation. He called on parents to give every needed support to combat the situation.
" we are ready to continue to war until we drastically reduce the situation if not eradicated completely " he added. He indicated his wish to ensure that all the communities in the district shall benefit this educational campaign before the end of the year.
Many people with expert knowledge were brought as facilitators who took the participants through a series of preventive strategies of this canker. Among them was the main sponsor of the program Dr Sebastian Sandaare who is a medical doctor and director of Ghana Health Service at Lawra. Dr Sandaare hails from the district.
In his speech, he indicated his unrelenting support for vulnerable groups like the girl child whose future depend on how we handle the canker now. He outlined his intentions to collaborate with the Student's Union to institute various educational policies including special initiative for the girl child, award schemes for brilliant but needy students among others. He urged all stakeholders to come together and work for the progress of the district and avoid a situation of sitting aloof and waiting on government to ameliorate all our predicaments.
The program was well attended as hundreds of students and youth groups were present.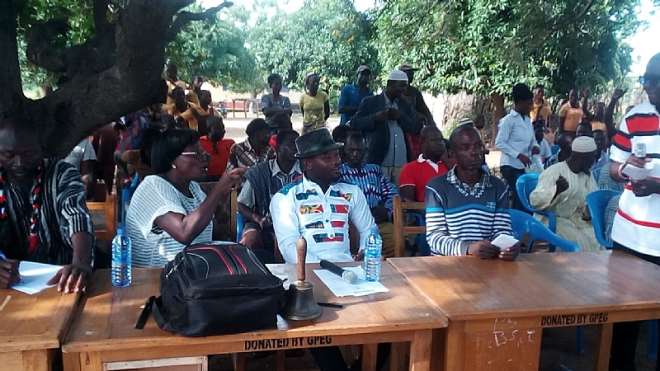 Img 20160929 152946
Img 20160929 153736