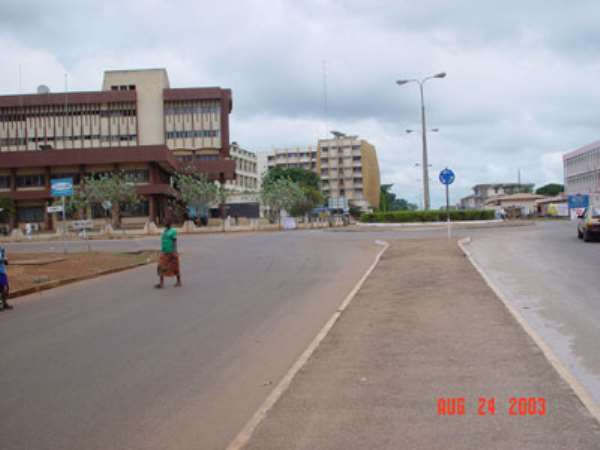 Sunyani, Feb. 21, GNA - The Sunyani Municipal Hospital recorded 46 HIV/AIDS cases last year as against 18 in 2003, Dr David Opare, Municipal Director of Health announced at a workshop in Sunyani.
He said most patients of last year's cases were males and were recorded within the last quarter of the year, when the municipal started diagnosing people, without referring them to the regional hospital. Dr Opare was addressing a workshop on the pandemic organised by Time and Chance Development Organisation, an NGO for a cross-section of the people, including representatives of traditional authorities, Ghana Private Road Transport Union (GPRTU), Ghana National Fire Service, religious bodies and women groups.
He explained that the upsurge in the cases was largely due to the fact that the continued education on the dangers of the pandemic and the need for people to either abstain from casual sex, use of condoms when necessary or to remain faithful to their partners had fallen on deaf ears.
Dr Opare said the upsurge of sexual practices like lesbianism and homosexual acts, symptomatic infections, failure to trace sources of infections and lack of awareness attributed to the increase in cases in the municipality.
He said for example, cases of gonorrhoea in the municipality increased by six per cent last year, noting that sexually transmitted diseases (STDs) were of great worry and cost to individuals, families, the government and the whole society.
The medical officer appealed to people to change their sexual habits and heed to the clarion call to support efforts being made to check the spread of HIV/AIDS and other STDs.
Mr Akwasi Yeboah, coordinator of the NGO called for an intensification of education on the pandemic in the communities, as there had not been the expected behavioural change among the people in spite of the lectures, workshops and other forums.
During an open forum, Evangelist Sampson Daniel Kwame Asiedu of Bethel Prayer Ministry called for a ban on the importation of condoms so that if there were none, people would become more wary in indulging in casual sex.
"If there are no condoms people will become afraid to indulge in casual sex and if this goes on for about three or four years, the spread of the pandemic will be effectively checked", he said.