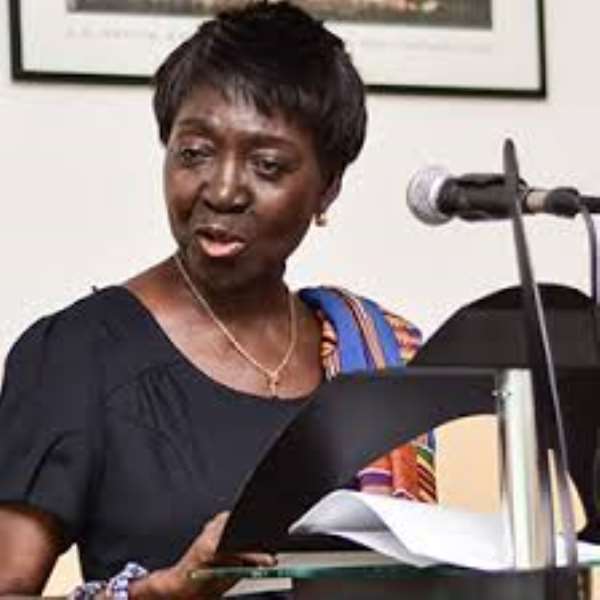 By Caroline Pomeyie, GNA
Accra, Oct. 1, GNA - Professor Nana Araba, President of HelpAge, an NGO, has requested the government to take immediate action and invest into the promulgation of the Older Persons Act.
'We must not continue to treat older persons as recipients of welfare, they have rights and deserve dignified and secure lives,' she said.
Prof Araba said the President in his Nation State Address to Parliament on 25 February made reference to an Ageing Bill described as one of the 'crucial pieces of legislation designed to strengthen our social protection programmes'.
'He noted that this Bill had been finalised and validated to be presented to Parliament for enactment into law. As we commemorate this Day today, HelpAge Ghana can say for a fact that, three months to the end of the year, the said Bill is yet to be finalised and validated.
'It looks like a national form of Ageism, which has the potential to inhibit access to the rights of the Ghanaian older person.'
She said this at a programme organised by HelpAge Ghana in Accra, to commemorate the United Nations International Day for Older Persons dubbed: 'Take A Stand Against Ageism.'
Ban Ki-moon, UN Secretary General, in a speech read on his behalf by Mr Edward Ameyibor, Vice President of HelpAge said ending ageism and securing the human rights of older persons is an ethical and practical imperative. The stakes are high and growing.
He said: 'The global population of older persons is expected to rise from just over 900 million in 2015 to 1.4 billion by 2030 and 2.1 billion by 2050.
'I condemn ageism in all its forms and call for measures to address this violation of human rights as we strive to improve societies for people of all ages. This demands changing the way older persons are portrayed and perceived, from being seen as a burden to being appreciated for the many positive contributions they make to our human family.'
Mr Ban Ki-moon called for greater legal guarantees of equality for older persons to prevent ageism from resulting in discriminatory policies, laws and treatment.
He noted that the 2030 Agenda for Sustainable Development emphasises inclusion and equality, promising to leave no one behind.
He urged policy makers to compile better data and statistics on older person's health, economic status and general wellbeing in order to better address their concerns.
GNA