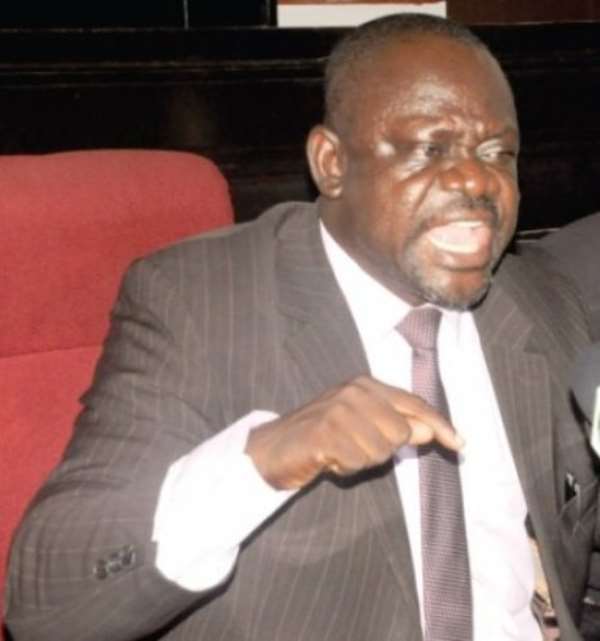 Accra Sept. 29, GNA - Mr Alex Nartey, the President of the Judicial Staff Association of Ghana (JUSAG), has asked for the redress of the inadequate resource allocation and low salaries of staff in the Judiciary in the bid to restore the image of the Judiciary.
Mr Nartey said at present some registrars found it difficult to get stationery, adding that some staff also used their personal laptops in executing official duties.
'If a person is Godly or not, he or she after performing such a task would ask for support,' he said.
The President of JUSAG said he was not in any away encouraging corruption, but he was drawing the Judiciary's attention to engage in fruitful discussions on how to deal with such matters.
Mr Nartey expressed these sentiment in a goodwill message at the annual conference of the Association of Magistrates and Judges of Ghana, in Accra. It is under the theme: 'Restoring the Image of the Judiciary.'
He said JUSAG was unhappy about the manner in which erring staff were handled by the Judiciary.
The JUSAG President explained that sometimes three judges were empanelled to look into the matter of a member of staff, adding that, it was proper that a member of JUSAG was included in those panels.
According to Mr Nartey, some staff were scared of the judges and pointed out the need for them to interact to ascertain issues confronting them in their work.
Sir Justice Dennis Agyei, the President of the Association of Magistrates and Judges of Ghana (AMJG), called for further discussion on Ghana's Policy in sentencing, and the monitoring of tenure of cases in court.
He said it was important for the members to embark on 'self-policing' in their bid to restore their image.
Sir Justice Agyei announced that the AMJG had acquired a parcel of land at Cantonments to put up a club house and a secretariat of the Association, adding that, some investments had been made to commence the two projects.
He assured the judges at the Lower Bench that efforts were being made to address the issues concerning their salaries.
He expressed his optimism that the fuel allowances of members in arrears for years would be settled.
Sir Justice Agyei, who is a Court of Appeal Judge, urged the Judiciary to adopt a more traditional way of opening up to the public to address issues concerning them.
GNA