UNICEF provides WASH support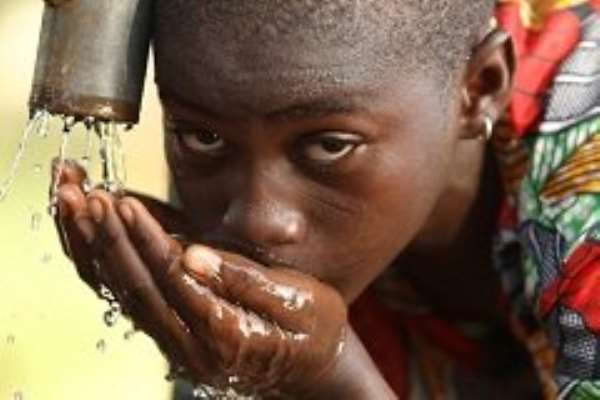 By, Philip Tengzu, GNA
Wa, Sept. 24, GNA - The United Nations Children Fund (UNICEF) says it is committed to supporting government to attain the Sustainable Development Goals (SDGs) on water, sanitation, and hygiene (WASH).
'UNICEF will work within its capacity to help the government attain the outcome of sustained and equitable access to sanitation, hygiene and water supply services in the country', Mr Tamene Gossa, a WASH specialist at the Tamale office of UNICEF-Ghana, said.
Mr Gossa said UNICEF was working in seven areas in order to help government to achieve the target.
Improved access to sanitation for households, improved practices of hand washing with soap among households, household water treatment and storage, and improved access to WASH as well as appropriate hygiene education in schools among others, are some of the areas UNICEF is providing support.
Madam Christiane Nare Kabore, the Chief Field Officer at the Tamale Office of UNICEF-Ghana, said despite the progress made in the implementation of the national sanitation agenda, there are still disparities in the response level among regions and communities.
This, she said, did not adequately address the sanitation challenges facing the country and called for more efforts and new strategies if the country was to meet the huge task of meeting the SDG.
She expressed optimistism that 'together we can find the new strategies, ideas and shift in focus that is needed to accelerate the strategies and overcome the challenges and make a difference for the next generation'.
Mr Osman Mumuni, who is also a WASH specialist, urged the public to practice the household latrine system in order to reduce the high incidence of diarrhea infection among children less than five years since they are the most vulnerable group.
He said diarrhea among children did not only have an impact on children's health, but also reduces their mental capacity.
Mr Mumuni appealed to people in the communities to practice effective hand washing with soap to help reduce the diarrhea rate among children.
The Upper West Regional Environmental Health and Sanitation Department with support from funding UNICEF organized the workshop which was attended by Municipal and District Assemblies and other stakeholders
It was aimed at helping all stakeholders to understand the partnership between UNICEF and Civil Society Organisations and Metropolitan, Municipal and District Assemblies to support accelerate the achievement of District Wide Open Defecation in their respective districts.
GNA