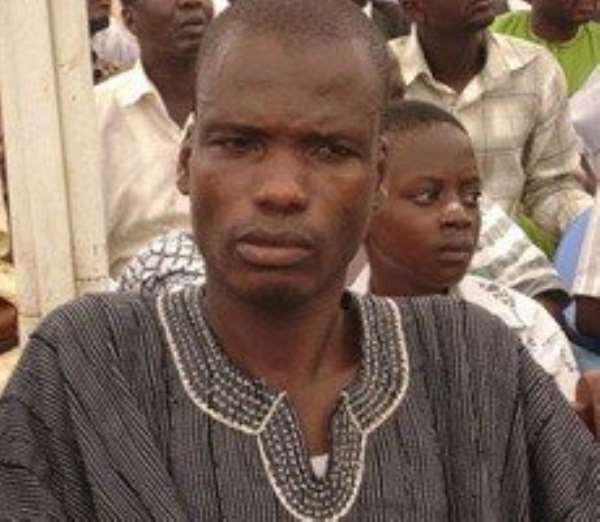 The Brong Ahafo National Democratic Congress (NDC) has defied the Atebubu Traditional Council by launching its campaign and backing embattled Member of Parliament (MP) for Atebubu-Amantin Sanja Nanja following a demand that he be replaced as MP.
The traditional authority also announced a ban on him from active campaign and other activities in the Atebubu Traditional Area.
Relations between Mr. Nanja and the Council has gone sour after the MP was accused of insulting and disrespecting the Atebubu Queen mother.
The Council in April 2016, banned the MP from taking part in social activities and actively campaigning in the town after insulting Nana Afia Donyina.
He is reported to have called Nana Donyina a drunkard on the radio after she accused him of being behind disturbances in the area.
The Council said Mr Nanja had disrespected the queen mother and Council by extension and as a result had to exact punishment against him.
They sacrificed a ram to inform the gods of the town, an act that many saw as a strong demonstration of the Council anger.
The embattled MP has tried to win the hearts of his constituents and the Atebubu Traditional Council including a reported GHC20,000 compensation to the chiefs which they rejected.
Nana Owusu Sarpong, the linguist of the area says the launch is a disrespect to the traditional council.
"We are not aware because we have asked him not to do such a thing. If he is doing any it [launching the campaign] then he is doing in his capacity as whatever and not in respect of nanamon's [chief's] traditional rules. He has been asked not to do that," he said.
"He is disobeying our rules and not respecting our norms," he added.
Meanwhile Constituency Chairman of the NDC, George Kyere Mensah says the party did not involve the Chiefs in the event organisation to maintain neutrality.
Police in the area say it did not anticipate any problems with the event hence the regional NDC were allowed to go on with the event.
Story by Ghana| Myjoyonline.com