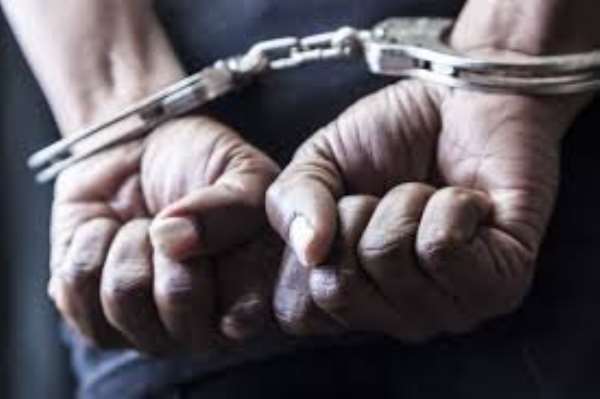 The Bolgatanga Police Command in the Upper East Region has arrested two men in connection with the robbery and raping of a 40-year-old woman Tuesday.
The suspects, Danteni Bugri, 30, and Baba Salli, 42, allegedly took advantage of the heavy downpour on the day to break into the room of the woman and perpetuated the crime.
Upper East Regional Police Commander DCOP Simon Yaw Afeku disclosed at a press briefing that when they got wind of the incident they jumped into action leading to the arrest of Bugri at a drinking spot at Bolga Estates.
He said the suspect without hesitation admitted having committed the offense with a friend. Bugri later revealed to the police that his friend Salli has started amassing properties with the money they got from the operation.

DCOP Simon Yaw Afeku
According to DCOP Afeku, when they apprehended Salli, he denied robbing the woman with Bugri saying that he only knows him as a customer. He claimed Bugri brings his mobile phones for repairs at his shop.
Unconvinced by his claim of innocence, the police seized some electronic gadgets - some of which were still packed in their boxes - on sight and took them to their station.
Meanwhile, less than 24 hours later Bugri corroborated Salli's account. He explained the only reason why he mentioned Salli's name was because he could no longer withstand the severe beating he received from the police.
Joy News' Upper East Regional Correspondent Albert Sore who was at news conference reported that Bugri's face was swollen and his forehead is covered with. His left elbow was in bandaged.

Some of the confiscated gadgets
I have all these wounds because of the maltreatment of the police, Bugri told Joy News.
The police are now hunting for one Nabil Mohammed whose name came up during the interrogation of Bugri.
DCOP Afeku said Bugri had claimed Mohammed raped the woman.