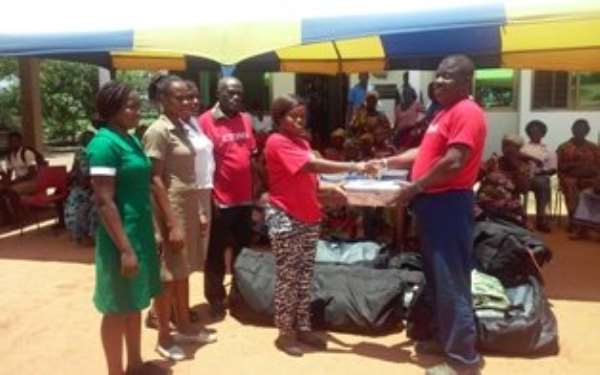 Atorkor, (V/R), Sept. 20, GNA - A Dallas based Ghanaian Nurse, Mr Anthony Kokutse on Monday donated assorted medical drugs valued at $120,000 to the Atorkor Community Medical Centre in the South Ketu District of the Volta Region.
The drugs donated by Mrs Karen Hall, a philanthropist from Texas, comprised cypro, pain killers, eye drops, nasal drops, sterile foley catheters, first aid kits, wound care kits, sanitary pads, eye glasses and stethoscopes.
The sterile catethers have been donated to the Beta Government Hospital.
Mr Kokutse said Mrs Hall had decided to assist Ghanaians living in the rural areas who need medical care.
Receiving the donation, Madam Theresa Akorfa Agbenyega Administrator of the Atorkor Development Foundation, thanked the donors for the kind gesture.
Mr Kokutse also undertook health screening for people including checking their blood sugar level, hypertension and diabetes.
Sixty female patients were each given a sanitary pad. 120 female students from the Atorkor vocational institute also received sanitary pads.
GNA